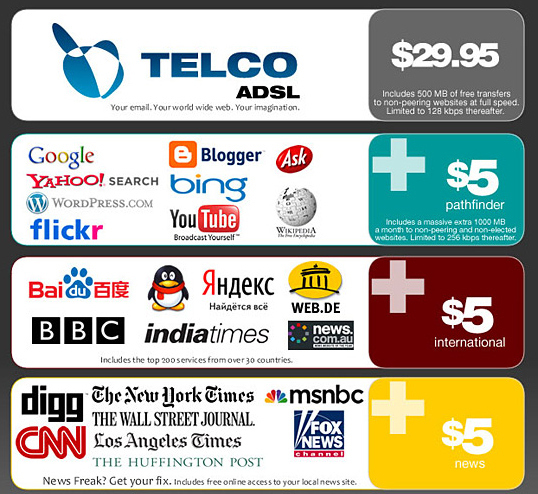 Net neutrality isn't going down without a fight.
Yesterday, a group of congressional Democrats introduced legislation to reinstate the net neutrality rules that were struck down in January. But Republicans may keep the bill from being enacted.
The bill would only reinstate the original net neutrality rules until the FCC takes final action. It's possible that the FCC will restore the rules anyway; it just isn't clear when they'll reach a decision. This bill, then, would be a safeguard for proponents of net neutrality. If turned into law, the act will expire as soon as the FCC reaches a decision on net neutrality.
The rules in question prohibit broadband Internet service providers from engaging in discriminatory behavior or blocking content altogether. Basically, they forbid ISPs from treating websites the way they treat cable channels. This way, certain websites and companies can't receive preferential treatment in exchange for paying companies like Time Warner or Comcast, and cable companies can't block websites the way they might drop a channel whose corporate heads failed to negotiate a favorable deal.
"Our bill very simply ensures that consumers can continue to access the content and applications of their choosing online," Rep. Waxman is quoted as saying in a release. "The FCC can and must quickly exercise the authorities the D.C. Circuit recognized to reinstate the Open Internet rules. Our bill makes clear that consumers and innovators will be protected in the interim."
The open Internet suffered a blow when the D.C. Circuit appeals court struck down net neutrality rules, Rep. Eshoo is quoted as saying in the release. But congressional Republicans might stymie the bill. Still, the White House may have other recourse for keeping the rules intact. From Nextgov.com:
FCC Chairman Tom Wheeler could reclassify broadband Internet as a "telecommunications service," which his agency has broad authority to regulate. Although the move would put the rules on firmer legal ground, it would spark a colossal fight with Republicans.
Wheeler has hinted that he may choose to use the FCC's existing authority to enforce net neutrality on a case-by-case basis. But that approach would fail to satisfy net neutrality's most vocal supporters and would likely lead to more legal challenges.
Wheeler said last week that he will announce the agency's next step for dealing with net neutrality "soon."
In the meantime, be sure to suck up as much free Internet as you can before information becomes a commodity again.