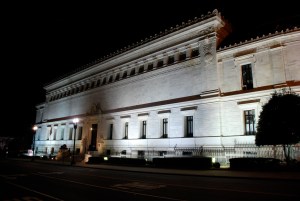 After years of financial insecurity and questions about its future, the Corcoran Gallery of Art in Washington, D.C. announced today that it is considering a merger with the National Gallery of Art and George Washington University.
Under the proposal, which will have to be approved by the boards of the National Gallery and George Washington, the National Gallery would absorb a considerable portion of the Corcoran's 17,000-piece collection and organize shows in its building, which is said to be in need of some $100 million in renovation, and GW would take over the Corcoran College of Art + Design. Works not taken on by the NGA would be distributed to other museums.
Lots of intricate details on this one, available over at The New York Times.