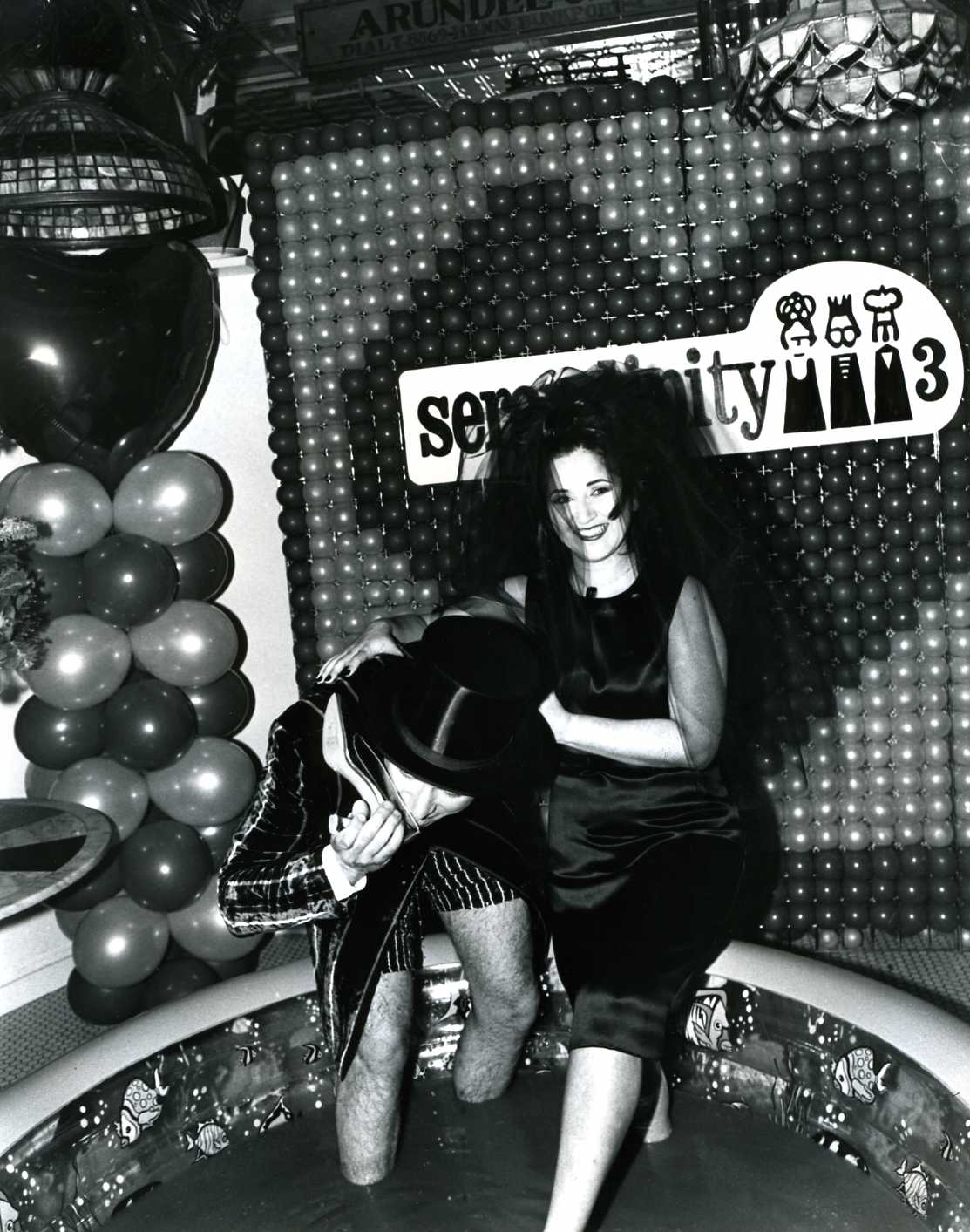 Someone finally found plans that rival Brucie's Beyoncé Menu.
After falling in love over a glass of  Serendipity 3's famed Frrrozen Hot Chocolate, David Gakshteyn and Cleo Londono decided to get married in a whole tub of the stuff on Valentine's Day 15 years ago.
This year, the couple is crazy in love enough (or maybe just crazy) to brave the frozen treat again to renew their vows.
Serendipity 3 has hosted around ten weddings over the years, but it was sweet luck that the couple will get to plunge into the coco pool a second time on their 15th wedding anniversary.
The restaurant hasn't hosted a ceremony in a dozen years, but the dessert haven wanted to bring back the wedding bells to celebrate 60 years in business.
Serendipity 3 put on a social media contest to find a couple with a personal connection to the restaurant to join them in their anniversary celebration.  They wanted a couple who had met, fallen in love or frequently dated over the signature cold hot-drink and knew they found their match when Mr. Gakshteyn and Ms. Londono reached out to them.
The couple's second chocolate dip will be even sweeter than the first, said Joe Calderone, publicist for Serendipity 3.
"This year is different because the owner and founder Stephen Bruce is celebrating 60 years," Mr. Calderone said. "He was recently ordained a minister, so this is the first time he will officiate the vows."
The bride will do her part to brighten the special occasion even more.  She'll be sporting a special chocolate bouquet by Plaza Flowers NYC and 60 carrots of  Euphoria white diamonds in honor of Serendipity 3's 60th "Diamond" Anniversary. 
Now if only Ms. Londono can get her hands on the chocolate Vera Wang dress she wore 15 years ago. Yes, that actually happened.