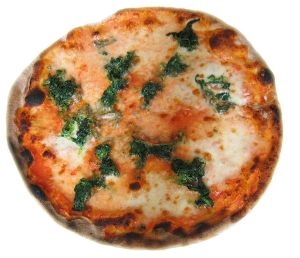 Do you feel like sketchy $1 pizza places are popping up one after another on the Lower East Side?
A group of concerned Lower East Siders are now looking to stop the dollar-slice epidemic, which they claim "have over-saturated this part of Manhattan."
In a plea to Community Board 3, the group No More L.E.S. Pizzerias, is urging members to "promote diversity in low to mid-priced food options" through a Change.org petition. 
The petitioner, a LES resident of 20 years who did not reveal his or her name, explained the pizza problem in an interview with EV Grieve.
"Every time a restaurant shutters, it seems like a shitty pizza place is born. I'm sick of it," the petitioner said.
So what's better than a  half-warm (possibly made yesterday) slice of quattro stagioni?
"Anything besides a chain or $1 pizza. More small local joints like Mimi and Coco's Japanese Spot. It's just so hard for small places to cover the rent and expenses and still scrape a living wage together."
Fourteen people have signed the petition so far, but the petitioner believes the Community Board will need 90 more names.
The people who've signed it so far have probably never had an unpaid internship. Or been hungry at 4 a.m.