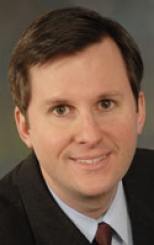 Atlantic County GOP Chairman Keith Davis said he is confident he will put down an insurrection led by former Assemblyman Vince Polistina (R-2).
"Absolutely," Davis said, when asked if he intends to pursue re-election as chairman this year.
Running with the support of former state Sen. Sonny McCullough, Polistina told Harry Hurley this morning that he plans to challenge Davis. The party convention will occur within ten days after the June Republican Primary.
Davis said he has the support of key party power players, including U.S. Rep. Frank LoBiondo and County Executive Dennis Levinson.
He acknowledges a tough 2013 owing in no small part to the loss of incumbent Assemblyman John Amodeo (R-2) but said said the assemblyman, a longtime ally of Polistina's, didn't appear to want the seat.
"He didn't work hard enough," Davis said of Amodeo, while noting, by contrast, the surprise local win of Republican Don Guardian over incumbent Atlantic City Mayor Lorenzo Langford.
Davis also was quick to point out what he said was Polistina's ham-handed alliance with Langford during the former assemblyman's doomed run for the seat occupied by state Sen. Jim Whelan (D-2).
"A mistake," the chairman said.