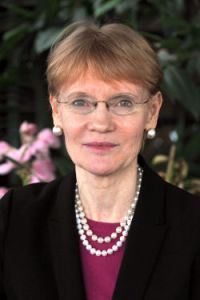 Emily Lloyd has been tapped to return to her old gig as the commissioner for the Department of Environmental Protection, and Donna Corrado will serve as the next commissioner of the Department for the Aging, Mayor Bill de Blasio announced today.
Ms. Lloyd is currently the president of the Prospect Park Alliance. She served as DEP commissioner in the Bloomberg administration from 2005 to 2009 and previously served as the commissioner of the Department of Sanitation under the Dinkins administration, according to the city.
Ms. Corrado, whose appointment was first reported by Politicker earlier this month, is currently head of Catholic Charities Neighborhood Services.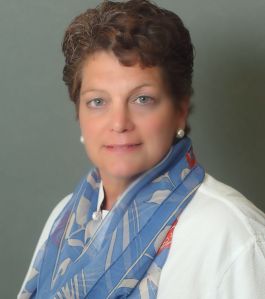 She has worked for the charitable organization for more than two decades, and has served as its executive director since last November, according to a bio on the group's website.
Mr. de Blasio also announced that Maya Wiley, the founder and president of the Center for Social Inclusion, will serve as his counsel.
Read the full press release below:
MAYOR DE BLASIO NAMES COUNSEL TO THE MAYOR,

APPOINTS HEADS OF THE DEPARTMENT OF ENVIRONMENTAL PROTECTION

AND THE DEPARTMENT FOR THE AGING


Maya Wiley to serve as Counsel to the Mayor, Emily Lloyd to direct the Department of Environmental Protection, Donna M. Corrado to lead the Department for the Aging

NEW YORK—Mayor Bill de Blasio today announced three key appointments to his administration, building on his promise to create a diverse, progressive and effective government for all New Yorkers. The mayor named Maya Wiley as Counsel to the Mayor, and appointed Donna M. Corrado to serve as commissioner at the Department for the Aging, and Emily Lloyd as commissioner for the Department of Environmental Protection.

"Today's appointees are well-respected leaders with first-hand knowledge about delivering quality service for their constituencies and are no strangers to handling difficult tasks and large-scale projects. Their impressive track records speak for themselves, and I couldn't be prouder or more confident in their capabilities and commitment to service," said Mayor de Blasio.

Maya Wiley is a civil rights attorney with extensive experience advocating on behalf of the poor, the marginalized, and the underserved in New York City, across the country, and around the world. Wiley is the President and Founder of the Center for Social Inclusion, which she founded in 2002 to support ideas, strategies and leadership to transform the relationship between institutions and policies in order to better promote racial equity, opportunity and prosperity for all. Wiley has also enjoyed an illustrious legal career, and brings to the de Blasio administration a lifetime of advocating for equal access and opportunity under the law. Her years of experience, her expertise as a policy expert and advocate, and her deep commitment to working to repair the severe inequality crisis in New York City make her the ideal person to serve.

As Counsel to the Mayor, Wiley will advise the mayor on legal matters involving City Hall and the executive staff, as well provide counsel to the mayor on the legal aspects of policy and administrative matters. She will also spearhead special projects, such as efforts to invest in New York's technology infrastructure and expand broadband access across all five boroughs.

"Mayor de Blasio has made rebuilding and strengthening the ladder of opportunity central to his mission to lift New York out of the income inequality crisis we are in. Inequality – in any form – has been the focus of my entire professional career, and I am honored to have the opportunity to work with this administration to help enact policies that will ensure that all New Yorkers, regardless of their backgrounds, have a shot at success," said incoming Counsel to the Mayor Maya Wiley.

Emily Lloyd, currently the Administrator of Prospect Park and President of the Prospect Park Alliance, is a veteran of city government with the experience and management skills necessary to manage and conserve the city's thousands of miles of watershed and infrastructure. This is in addition to overseeing the regulation of air quality, hazardous waste, and critical quality of life issues. She will be tasked with improving the resiliency of the city's aging water infrastructure to better prepare for upcoming storms, continuing to repair and rebuild after Hurricane Sandy, and helping home and property owners better understand their waters bills and navigate the billing dispute process.

"At a time when natural resources are increasingly scarce and extreme weather events are increasingly common, we need to get much more prudent about managing our water supply and ensuring our infrastructure is ready to handle any storm that might strike next. The very safety and well-being of New Yorkers are at stake. We also need to create a much more accessible and user-friendly department that serves all New Yorkers – one that allows our customers to understand, and, if necessary, contest and their bills quickly and easily. I'm grateful to be able to take the lead on forging that path," said incoming DEP Commissioner Emily Lloyd.

Donna M. Corrado, a committed and experienced leader who spent more than 22 years working at Catholic Charities, has dedicated her career to expanding—and improving—social services for New York City's most vulnerable residents. Corrado will be charged with spearheading Mayor de Blasio's plan to protect the city's seniors in the face of rising costs of living. This includes keeping seniors center open, preserving and expanding affordable housing options, and improving outreach and service delivery to the city's elderly.

"Almost a quarter of our seniors live at or below the poverty line—even with social security benefits. This is unacceptable. With a growing elderly population that's expected to double by 2040 and growing living costs in New York City, we need to do more to reach our seniors. I am humbled and encouraged by the opportunity to do so on such a broad level. I look forward to working with community partners and social service organizations to bolster and revamp service delivery for our most elderly New Yorkers. Our seniors deserve not only respect, but the care and support of our city agencies," said incoming DFTA Commissioner Donna M. Corrado.

ABOUT MAYA WILEY

Maya Wiley is the Founder and President of the Center for Social Inclusion. A civil rights attorney and policy advocate, Wiley has litigated, lobbied the U.S. Congress, and developed programs to transform structural racial inequity in the U.S. and in South Africa.

Prior to founding the Center for Social Inclusion, Wiley was a senior advisor on race and poverty to the Director of U.S. Programs of the Open Society Institute and helped develop and implement the Open Society Foundation – South Africa's Criminal Justice Initiative. She has worked for the American Civil Liberties Union National Legal Department, in the Poverty and Justice Program of the NAACP Legal Defense and Educational Fund, Inc. and in the Civil Division of the U.S. Attorney's Office for the Southern District of New York. Wiley previously served on the Board of Directors of Human Rights Watch, the Institute on Race and Poverty at the University of Minnesota School of Law, and the Council on Foreign Relations. She is the former chair of the Tides Network Board of Directors. In 2009, Wiley was named a NY Moves magazine Power Woman. Wiley was also named as one of "20 Leading Black Women Social Activists Advocating Change" in 2011 by The Root.com.

Wiley holds a J.D. from Columbia University School of Law and a bachelor's degree in Psychology from Dartmouth College.

ABOUT EMILY LLOYD

A Brooklyn resident of 25 years, Emily Lloyd brings deep management experience and a commitment to protecting New York City's natural resources to the Department of Environmental Protection. With a proven track record of working with city communities to achieve successful results, she currently serves as Administrator of Prospect Park and President of the Prospect Park Alliance, a dual public/nonprofit role she has held since 2011.

Lloyd has already served as the commissioner at the Department of Environmental Protection from 2005 to 2009. At DEP, Lloyd played an instrumental role in securing long-term stability of the city's infrastructure, oversaw major progress at the Third Water Tunnel, and helped modernize DEP's customer service bureau. Under Lloyd's leadership, the federal government recognized DEP for its watershed protection, earning New York City the status as one of only five cities in the country where the majority of its water supply does not require filtration—saving the city billions of dollars.

Prior to her time at the DEP, Lloyd served as commissioner at the Department of Sanitation from 1992 to 1994 in the Dinkins administration. She has also worked as the Chief Operating Officer of Trinity Real Estate; Executive Vice President for Government and Community Affairs and for Administration at Columbia University; and Director of Business Development at the Port Authority of New York and New Jersey. Lloyd received her B.A. from Wellesley College, a Master of City Planning from the University of Pennsylvania, and was a Loeb Fellow in Environmental Students and Urban Design at Harvard University.

ABOUT DONNA M. CORRADO

Donna M. Corrado has spent more than 22 years working at Catholic Charities Neighborhood Services, Inc. ("Catholic Charities"), coordinating and managing a human service organization that provides services and delivers programming for people with developmental disabilities, older adults and people with mental illness. Under her leadership, Catholic Charities has partnered with many New York City social service agencies—including DFTA—to advance some of the most innovative and effective programs for children, the ill or disabled, and the elderly.

Corrado started her career with Catholic Charities as a Program Director for older adult programs. She later served as the Director of the Office of Government Relations and Public Policy, and was then promoted to Chief Operating Officer. As COO, Corrado played an integral role in expanding the agency service portfolio, developed new and innovative programming, diversified funding entities, staffed and developed the Board of Directors, and co-led agency-wide strategic planning efforts that led to a major agency reorganization.

Corrado holds a Doctorate and Masters of Philosophy degrees in Social Policy and Administration from the Graduate Center of City University of New York, a Master of Social Work degree from Stony Brook University and a Bachelor degree from St. Joseph's College. In 2010, for her dedication to providing services to the older adult community in New York City, Corrado received the Reverend Robert V. Lott Humanitarian Award presented by the Council of Senior Centers and Services of New York City, Inc.
Updated at 3:33 p.m. with the city's press release.