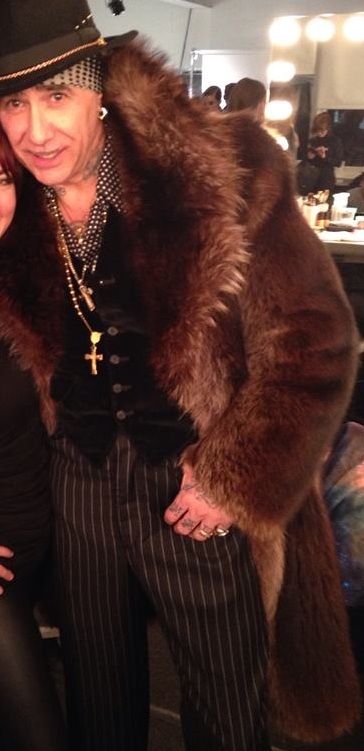 The body of fashion designer Michele Savoia was found in the Hudson River near Chelsea Piers on Sunday, according to the NYPD.
Mr. Savoia, known for his flamboyant designs, was last seen early Thursday morning at a Fashion Week party at Marquee on 10th Avenue. Police believe that he slipped in the icy water while trying to board his Chris-Craft houseboat. He was likely drunk at the time.
Juli Berg, Mr Savoia's girlfriend, alerted the authorities when he missed their Valentine's Day plans. "I'm just so glad they found the body," Ms. Berg told the New York Post."Not knowing was the worst."
Mr. Savoia designed costumes for Broadway period pieces, including Promises, Promises, the revival of Evita starring Ricky Martin and Lucky Guy, starring Tom Hanks. Other clients included Robert De Niro and Mickey Rourke.
A champion of vintage clothing, Mr. Savoia emphasized stylish, classy dress. "I don't like the hipster look," Mr. Savoia told Fashion Week Daily in 2011. "A hipster is a kid who goes into a vintage store, buys a blazer two sizes too small and doesn't even know that it's not a men's blazer."
Friends and colleagues recalled Mr. Savoia's lust for life. "If I had to describe Michele Savoia in any way, it would be a red Corvette driving 150 miles down the highway without a driver," business associate Felix Rodriguez said.
Mr. Savoia was found wearing the same raccoon-fur coat he was last seen alive in—well-dressed as ever.