How many of these characters did you spot at New York Fashion Week? If you get them all, reward yourself with food that is not kale! (But no, you still can't have gluten. Maybe for your birthday).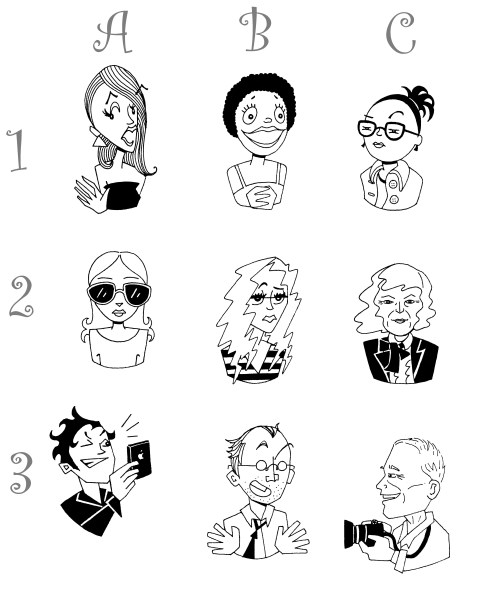 1A: Standing Sally. This woman who wants you to know that she is not normally in the standing row. She'll be demonstrating this by shouting while waiting in the standing row line that she did not even know if she could come to this show this year, and somehow told the publicist not to save a seat for her.  She didn't even want a seat. She has a standing desk and prefers standing.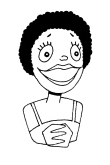 1B: Punctual Pip. The one person who has showed up on time. She is a 19-year-old intern who is staring at the empty runway joyfully. She will continue doing that for 45 minutes until the show actually starts. She will never stop smiling, and will treasure the absurdly ugly Pepto-Bismol pink lip gloss in her gift bag forever.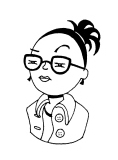 1C: Tavi Two. The 13 year old blogger. Is that one of the pastel python coats from Miu Miu's Spring collection she's wearing? Yes. She is better dressed than you'll ever be. She is being pandered to shamelessly by publicists 20 years her senior, as if she were the Infanta of Spain. You might as well give up now.

2A: Non-famous person in the front row. She could be the designer's cousin visiting from Des Moines, but you'll never know, because she is neither going to speak nor remove her sunglasses.  Accordingly, you will assume every single one of these people are all editors of a European Vogue.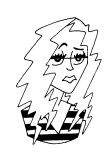 2B: Hungover Hannah. The one person who has showed up an hour late, a 25-year-old intern who is not happy that she's still an intern, and does not understand why this thing continues to insist on taking place at Lincoln Center, which is not near anything. Did we mention that she is extremely hungover and also thinks that Fashion Week has declined in quality drastically from two years ago? And why is the lip gloss such an ugly color? She's sure it's not her. It's them.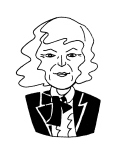 2C: Original Oona. The -year-old style icon. Is that the original Le Smoking from the 1966"Pop Art" collection she's wearing? She is smoking a cigarette that has its own cigarette holder. She is smoking. Yes. You should not give up! Never give up! You've got decades to perfect this!

3A: iPhone Ivan. Person taking iPhone photos of the show. Gotcha! This is every person, except for composed sitters in the front row. Sadly, those are the only people who would be able to get an unobstructed shot of the runway. Accordingly, prepare yourself for a lot of Instagrams that are half a shot of the fashion model, and half a shadow of the man's head who was sitting in front of the taker. (Do not ask these people if blurred head outlines are what we have to look forward to next season, they take it badly.)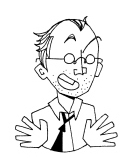 3B: Paper Peter. Man who is not actually invited to fashion week but inexplicably fancies himself part of the fashion industry because he once sold weed to a shoe designer. Almost certainly a "party promoter." Thinks that standing around in the lobby of Lincoln Center outside of the shows is a great way to pick up chicks. Is trying to convince a group of interns that you can absolutely get into the Marc Jacobs show if you just hold up a piece of white paper. You can't.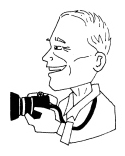 3C: Bill Cunningham. Probably the only person everyone at Fashion Week is happy to see.