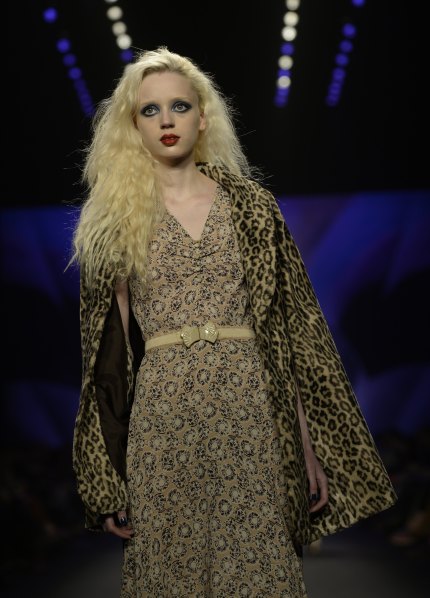 Name: Benji
 Date: 12 February 
Show/Party name: Anna Sui
Listed start time: 6
 Actual start time: 6.32
 Notable personalities in attendance (please list): BIG MODELS (think Joan and Karlie) and Sofia Coppola… 
1. How would you rate your experience at the event?
 1   2    3    4  5
Comments: The music which was pre and post 1920s opium lair-esque worked wonders.
2. Quality of service (Ushers, ticket scanners, etc.,):
 1  2   3  4   5
Comments: No crowds and No yelling gate keepers.
 3. Attention to detail (Gift bags, runway set, clothes):
 1  2  3  4  5
Comments: I didn't know she did menswear. Strongest fashion wise were the lamb and fur trim coats and artist jackets. I loved the lavish vagabond details and styling, plus the rich eggplant, violet, red and jade hues.
4. Overall consumer satisfaction (based on the qualities you were able to observe from attendees):
 1  2  3  4  5
Comments: Those fun dresses and opera-length necklaces were terrific.
5. Additional comments: