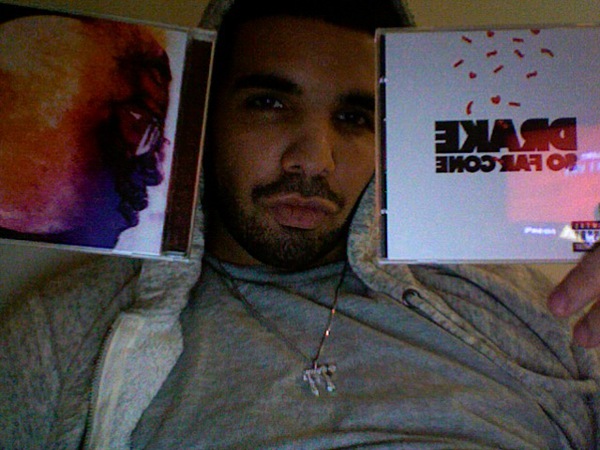 Canada's biggest emo rapper is furious about being misquoted, and also having his cover stolen out from under him by a dead man.

In the latest issue of Rolling Stone, Drake was quoted in an article about Kanye West, with whom he previously feuded:
Their patched-up friendship doesn't exclude criticism. For instance, Drake says that he was ambivalent about Kanye's last album, "Yeezus." "There were some real questionable bars on there," he says. "Like that 'Swaghili' line? Come on, man. Even Fabolous wouldn't say some shit like that." But Drake says he speaks from a bedrock of deep respect. "Kanye's the reason I'm here. I love everything about that guy."
(To be fair, we've always been ambivalent about that Swaghili line as well. But you know…wordplay!)
Drake took to Twitter this morning to criticize the article for being a giant lie, but amazingly managed to make everything so much worse with his remaining 140 characters.
I never commented on Yeezus for my interview portion of Rolling Stone. They also took my cover from me last minute and ran the issue.

— Drizzy (@Drake) February 13, 2014
Just for reference, here is who is on the cover of
Rolling Stone
this week.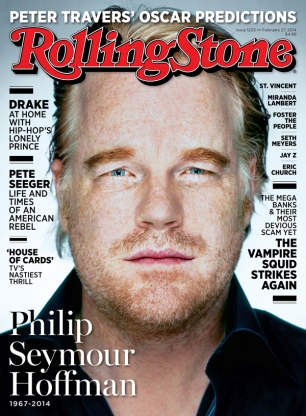 Someone must have tweeted that to Drake, because he followed up with the kind of Sorry-NotSorry churlish ego-centric apology that makes Twitter-watching celebrities
so amazing
.
I'm disgusted with that. RIP to Phillip Seymour Hoffman. All respect due. But the press is evil.

— Drizzy (@Drake) February 13, 2014
Then:
I'm done doing interviews for magazines. I just want to give my music to the people. That's the only way my message gets across accurately.

— Drizzy (@Drake) February 13, 2014
We wish Drake the best of luck in his future endeavors to talk to fans entirely through social media. It seems to be working out super well for him so far.