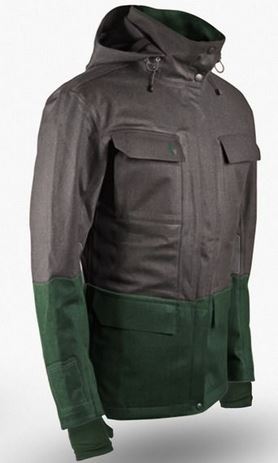 Tissues just don't cut it in this modern world.
Gravitytank, an innovation consulting firm, has conceived a clothing line designed to protect frequenters of public transit from the bugs bumming rides on their morning commutes. It's smartly called "Straphanger."
The hot item of this line is a jacket complete with design features that make it a front line defense against the guy sitting nearby who just won't stop sneezing … and touching … everything.
The innovators are calling the jacket's high collar lined with soft, antimicrobial fleece built to filter sneezes "discreet protection." 
But that's only phase one.  If you still feel the germs creeping in, cover your face with Straphanger's second defense: "a face mask you can actually wear in public." 
For your hands, there's the "never touch poles again" fold out gloves.  
If you're wearing this snazzy jacket, you're clearly doing everything you can to protect yourself from transit-related disease transmission, so obviously your obliged to return the favor and help out your fellow riders.
Gravitytank made that easy with an antimicrobial elbow patch, providing a "safe place to sneeze."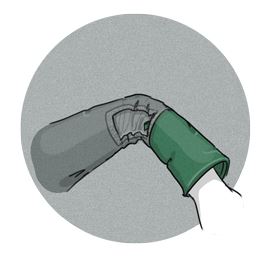 Weird, but if it makes it any better, the elbow Kleenex is removable and washable.  
Although still only a concept, the wardrobe is part of a broader campaign to raise awareness of transit-related disease transmission so cleverly called Project Transfer.
Thanks for the help, gravitytank, we'll see where this goes.