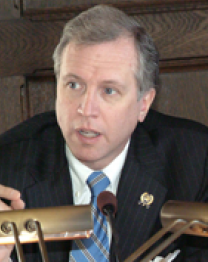 John Wisniewski, LD19 Assemblyman
Strengths: Bridgegate did in one email what 500 rubber chicken dinners as state party chairman couldn't do for the Assemblyman from Sayreville: land him an appearance on the Meet the Press.
Weaknesses: Middlesex is still a warzone for Democrats, who are unlikely to curb their cannibalizing tendencies even if their Transportation Committee Chairman's investigation results in a takedown of Republican Gov. Chris Christie.
Prognosis: Hand to hand combat in Woodbridge.