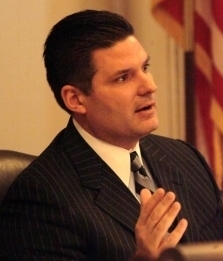 Lou Greenwald, Assembly Majority Leader
Strengths: The arrival of Fulop on the statewide political scene means that Greenwald no longer has to suffer comparisons to Gordon Gekko.
Weaknesses: In that seething world of cutthroat politicians looking to eliminate competitors before they transcend the statehouse horde, the silver-tongued Greenwald – just like Wisniewski – is an especially unnerving presence. He also has Sweeney blocking a clear path to a statewide run.
Prognosis: If Sweeney stumbles, he'll be right there.