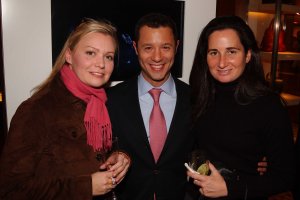 The two co-op buildings at 115 East 67th Street and 116 East 68th Street, the New York Times noted in 2011, are "covered with storks, monkeys, pelicans, owls, hounds and a particularly uncuddly set of rabbits," carved from stone. (The rabbits do indeed seem to have been inspired by Donnie Darko rather than Peter Cottontail.) Built by John D. Rockefeller in 1930, the Milan House—a name the structures share—is connected by an Italianate garden at the buildings' flanks, and is, the Times continued, "most civilized within," despite wild exteriors. It was no doubt partially that air of civility that drew Robert A. Dupuy, the one-time COO and president of Major League Baseball, and his wife Edith to the building on 67th Street, where they lived in a duplex on the fifth and sixth floors. But perhaps they have grown tired of that stony menagerie, or maybe they've just wearied of New York winters, because the couple has sold the apartment for $5.77 million, according to city records, more than a tuppence short of their $6.75 million ask.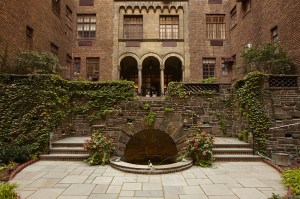 The listing, which was held by Elizabeth Sierzega of Brown Harris Stevens, promises Southern exposures and "brilliant sunlight throughout the day" in the four-bedroom co-op, which also features a wood-burning fireplace and a staff room with attached bath. The orientation of the living room, formal dining room and the library meanwhile create "circular flow…gracious for entertaining." And if it's not gracious enough, there's always that garden out back.
Buyers Véronique Mazard and Andrew Vogel have never been overlords of America's pastime, but they've dabbled in some intriguing industries nonetheless. A partner at ZelnickMedia/ZM Capital, which specializes in acquiring majority interest in media firms, Mr. Vogel has also been a trustee of Manhattan's Dance Theater Workshop. Ms. Mazard is descendant from a Cannes-based gallery owner, and does marketing, sales and operations for high-end jewelry.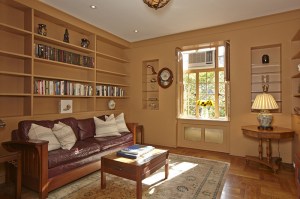 You never know, all that zoological sculpture outside her new place might even inspire some new designs. At any rate, we'll keep out eyes peeled for evidence of animal-themed trends.