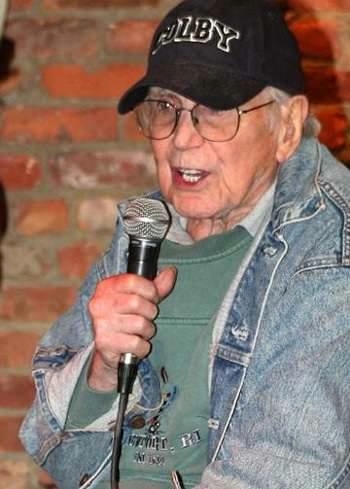 The man who led The Bitter End through some of its sweetest moments passed away last week.
Paul Colby, who owned the Greenwich Village venue since 1974 and is credited with jumpstarting the careers of countless artists and comedians, died on Thursday of natural causes. He was 96.
The Bitter End announced the death of its "colonel" in a statement on its website.
"In his 70 plus years in the business, Paul has touched the hearts of countless musicians and patrons and helped to launch many great careers in the music industry," the statement said. "Paul was sharp, witty and happy until the end. Paul will never be forgotten as his legacy will live on Bleecker Street."
The Bitter End also said it was planning a memorial event, but performers and a date have not been set.
The Bitter End, originally a coffeehouse, was established in 1961 by Fred Weintraub and claims to be the "oldest rock and roll club in New York City." In a city full of legendary performances spaces, The Bitter End's claim regarding age might be questionable. But thanks to Mr. Colby, the venue's influence on music certainly is not.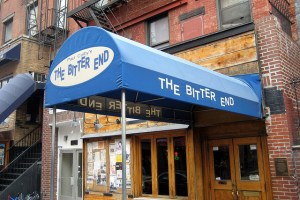 The club lists Bob Dylan, Stan Getz, James Taylor and Lady Gaga among its diverse and fabled alumni. Mr. Colby, who managed the venue for six years before becoming owner, also hosted venerated comedians like Bill Cosby, Billy Crystal and Woody Allen, long before they became household names. The red brick wall behind The Bitter End's small stage quickly became an icon for New York talent hoping to make it big. 
The willingness of Mr. Colby and his staff to book such varied acts played a critical role in defining the venue's character. Patrick Dillett, a New York-based producer and sound engineer, tweeted Sunday that "Paul Colby gave everyone a chance to play in front of an audience. Not always a good thing, but his generosity will be missed."
The city gave The Bitter End landmark status in 1992. That same year, the landlord tried to evict Mr. Colby and his crew, but benefit performances by Peter, Paul, and Mary, Kris Kristofferson, George Carlin and others saved the venue.
Mr. Colby was born in Philadelphia in 1917 and at five moved to the Lower East Side with his family. He attended the now-defunct Textile High School before serving in the military. Mr. Colby first entered the music industry as a "song plugger," putting music into the hands of radio stations and publishing companies, but live music was his true love.
"The Bitter End is not a second or third take," Mr. Colby wrote in his 2002 book about the club. "It's as alive as it gets. For me, there is no other way to live life."