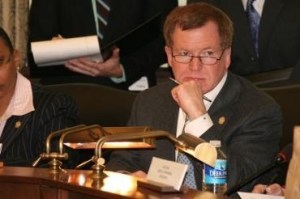 Senate Legislative Oversight Chairman Bob Gordon (D-38) today reacted with dismay at the news that key members of the Christie Administration wouldn't participate in a Hurricane Sandy oversight hearing.
But Gordon said he intends to proceed anyway with tomorrow's inquiry into the processing of applications to Sandy homeowner relief programs.
The chairman said he invited Department of Community Affairs Commissioner Richard Constable and Executive Director of the Governor's Office of Recovery and Rebuilding Marc Ferzan to address the committee, and received notice over the weekend that administration officials will not attend.
"More than a year after Hurricane Sandy, too many victims are without the resources they need to rebuild their lives," Gordon said. "The people of New Jersey deserve immediate answers and it is disappointing that administration officials who are overseeing this process will miss yet another legislative hearing. We have spoken with the administration and have been assured that Commissioner Constable will address the committee later this month, and we look forward to hearing from him at that time.
"We will move forward with our meeting tomorrow in order to hear from stakeholders about the hurdles residents have encountered in applying for and receiving the aid they are entitled to under the federal program. Throughout this process, we will be looking for ways to ensure, through legislative or other means, that funding provided for relief efforts is distributed fairly, equitably and with adequate oversight so that Sandy victims are able to obtain the assistance they desperately need."