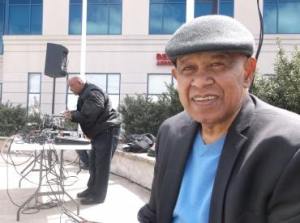 Don't count out Assemblyman Jerry Green (D-22) of Plainfield, he told PolitickerNJ.
And two other Union County names.
"Right now the mayor of Fanwood (Colleen Mahr) has called me, and Linda Stender (the 22nd Assemblywoman who ran in the 7th in 2006 and 2008) has reached out," said Green. "I have quite a few people calling and asking me, too.
"I am interested but at this point I just want to reach out around the county," added Green, who also serves as Union County Democratic chairman. "I have everybody on the same page. I was totally caught off guard by Congressman Holt's phone call today. I plan on keeping our options open. I want to sit down with my family and leadership. I'd like to feel Plainfield is a major player."
Redistricting rerouted Plainfield out of the 6th and into the 12th.
Green pointed out that both Plainfield and Mercer County's Trenton are in the district, alluding to the strength an African American candidate would bring to the seat.
"Before I see that seat go someplace, I want Union County represented," he said. "It's obvious I'm going to put up a fight for it."