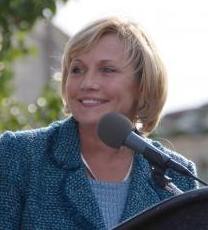 Please find below the Republican list of contenders to the Office of Governor.
We assessed the strengths and weaknesses of the state's top ten likely Democrats last week.
This time, it's the GOP's turn.
Kim Guadagno, Lieutenant Governor
Strengths – By virtue of serving in statewide office, Guadagno has a leg up on the rest of the field, and has essentially spent four years campaigning in those far-flung recesses of Republican Party activity otherwise left untouched by her boss, Gov. Chris Christie.
Weaknesses: She's the target of a charge by Hoboken Mayor Dawn Zimmer that she told Zimmer the mayor could expect not to receive Hurricane Sandy funds unless Zimmer backed the Rockefeller Group development project.
Prognosis: If she can weather Zimmer, and an ongoing NJ Watchdog scrutiny into her tenure as Monmouth County Sheriff, she will last as long as Christie.
The rest of the possible GOP contenders: