They want the right scruff.
More and more male New Yorkers desperate for that lumberjack look are going under the knife to sport stylish stubble.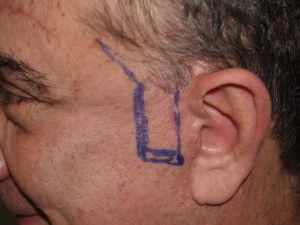 "The hipster is a more of a look these days, so a lot of guys are wanting to grow out their beards which is nice,"  Dr. Jeffrey Epstein, a plastic surgeon who specializes in facial hair transplants, told the Observer.
Dr. Yael Halaas, who also specializes in beard enhancement told DNAinfo that most of her clients within the past year have come from the more "beard-centric" neighborhoods of Williamsburg, Bushwick and Park Slope.
This growing number of men are willing to pay up to $7,000 to enhance their beards.
Danny, 27, told the New York Post that he used to fill in his patchy beard with an eyebrow pencil before the procedure.
"I have a baby face but now I'm able to look older. My fashion statement is a little edgy, and I do like the 'rugged look,'" he told the paper. "It's one of the best investments I've ever made."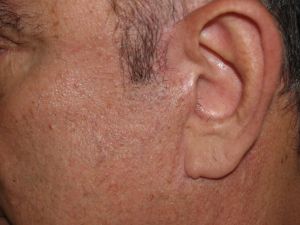 The procedure takes up to eight hours and is performed under local-anesthesia, similar to how a regular hair transplant is done. But beard transplants patients take hair from their scalp and implant it on bare patches of their face. Those patients who are balding can use hair from their chest instead.
Very manly, indeed.