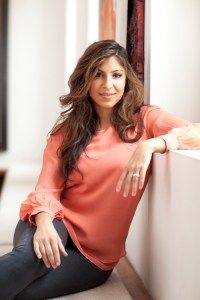 In the 1980s and early 90s, when jazz greats Branford and Wynton Marsalis owned the townhouse at 374 Washington Avenue, no one dreamed that their then-gritty Clinton Hill neighborhood would soon be attracting private equity honchos and celebrity chefs. It's debatable, really, whether your average New Yorker would even have heard the terms "private equity" and "celebrity chef" in 1983, when the Marsalis brothers acquired the house. But the state of affairs in Clinton Hill has changed; city records show that Aren and Aliya LeeKong—he a principal at the private equity firm KKR, she a chef and culinary creative director at the Michelin-starred Junoon—have picked up 374 Washington at the asking price of $3.75 million.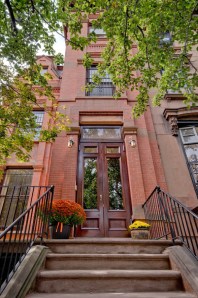 The four-story Victorian, which dates to 1880, boasts 25 feet of frontage and, the listing ventures, "all the detailing and grandeur associated with The Age of Innocence." The mores and manners of Edith Wharton are not generally what we associate with Brooklyn—even in the context of recent years' decidedly upmarket renaissance; Ms. Wharton considered Central Park the boondocks—but we have to agree with Brown Harris Stevens' Angela Ferrante, who held the listing. The home is truly worthy of envy. There are six bedrooms and a garden apartment with a separate entrance; a parlor level with 14-foot ceilings and cherry wood floors and cabinets; and wood burning fireplaces, radiant-heated fossilized limestone tile and a kitchen complete with "servant's stair." (!) Ms. LeeKong will meanwhile surely be pleased with the Viking stove and stainless appliances—then again, those items might look to a woman with her pedigree like tools of early man. But even if the couple does not quite share the Marsalises' passion for music, we're quite sure they'll manage to find good use for that surround-sound speaker system. Who wouldn't?
Before landing at Junoon, an upscale Indian restaurant in Flatiron, Ms. LeeKong worked in the kitchen at Jean Georges, Devi and Per Se; she has also authored Exotic Table, an internationally-themed cookbook. Mr. LeeKong, for his part, enjoyed an illustrious career at Citigroup before heading to KKR.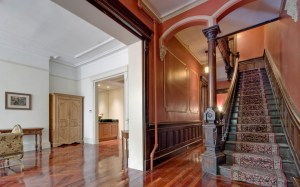 With their combination of creative capital, cultural savvy and buying power, the Leekongs, until recently of SoHo, will make a fitting addition to Clinton Hill, Brooklyn, burgeoning yuppie-ville.