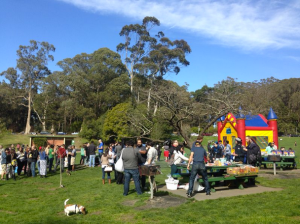 In case you've never searched for "Benedict Cumberbatch with dragon body" or "adorable puppy kissing adorable baby," Imgur is an online image host where users share, vote for and comment on their favorite images — often resulting in those images going viral. It was founded by Alan Schaaf in 2009, making the site five years old this year.
Despite Imgur being one of the most Internet places on the Internet (oh come on, you know what we mean), the site celebrated its fifth birthday this past Saturday with an outdoor party in San Francisco's Golden Gate Park. Looking at the party's photo documentation on Imgur, it's pretty funny to see so many meme enthusiasts engaging with, as one commenter on the post so aptly put it, the "Outernet." 
Party guests were encouraged to meet each other by playing "The Imgur Game," which obviously featured Nicolas Cage: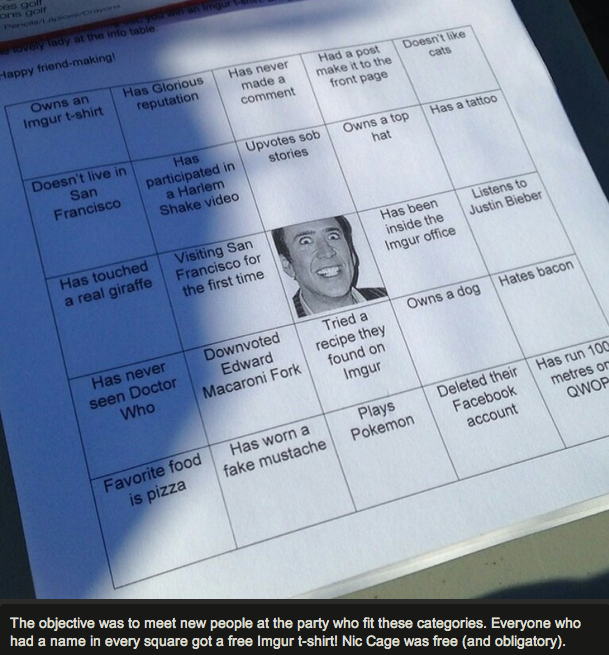 They played a little Cards Against Humanity, because it's funny and alternative!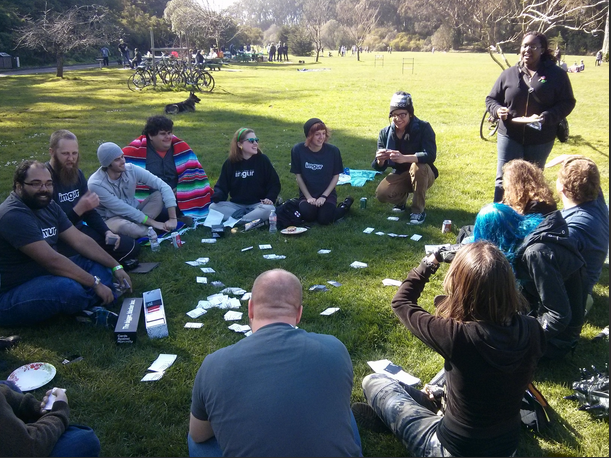 They also played this super weird game, which we guess is kind of like a sport?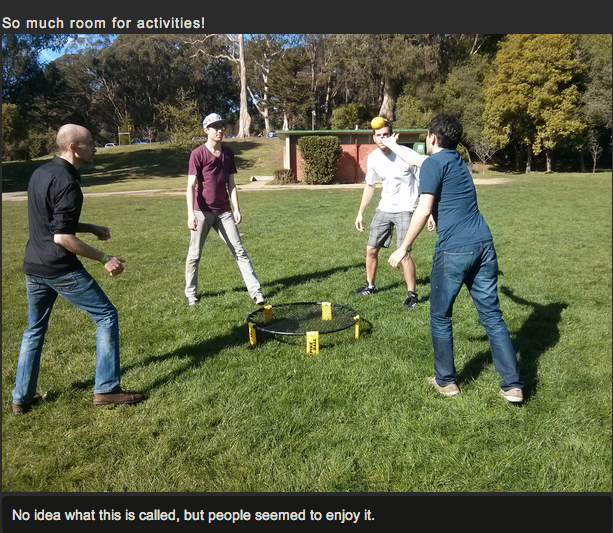 Obviously, some pretty awkward photo bombs occurred.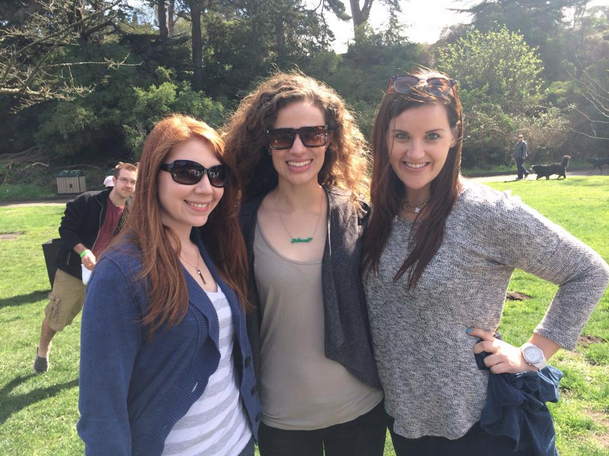 Unsurprisingly, there were people who dressed like this: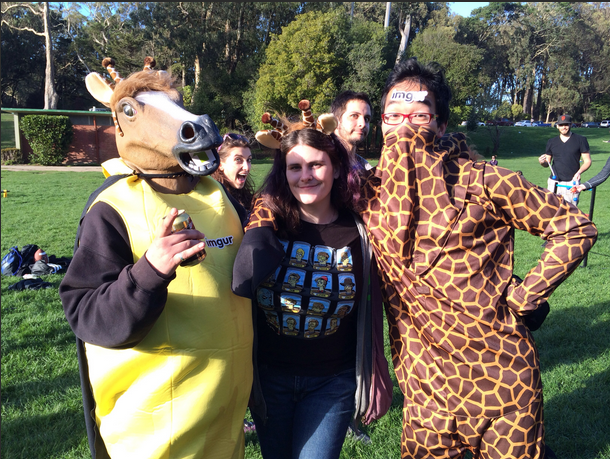 And this: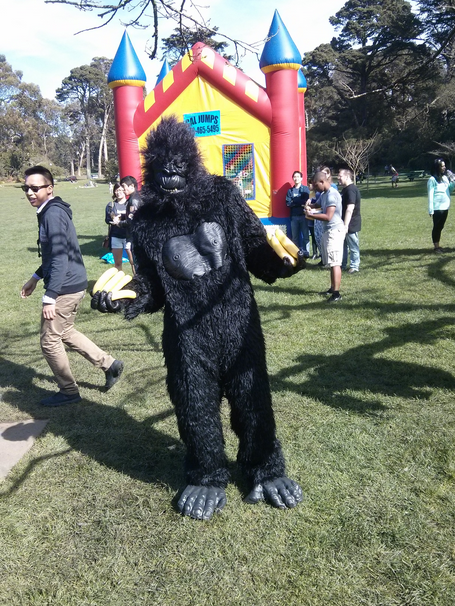 And also this, which is apparently something called the "Imguraffe":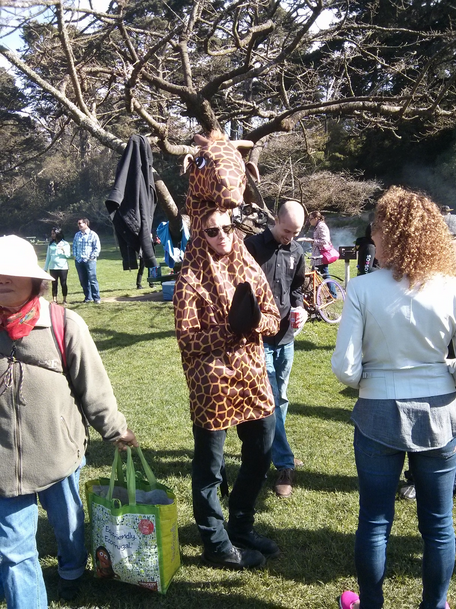 Happy fifth birthday, Imgur! Your bold foray into the outside world has inspired us to get off our lazy butts and not use Seamless to order our lunch today. Maybe.