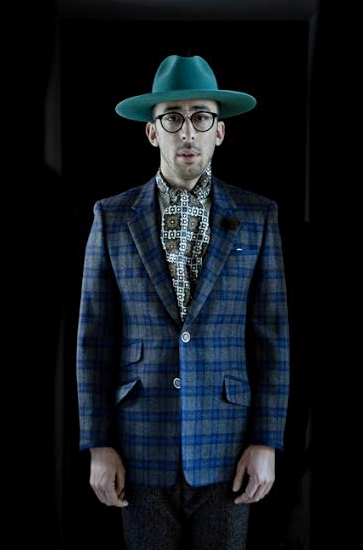 Last week, Valleywag published a disdainful list of "The Biggest Bullshit Job Titles in Tech," calling out kooky positions like AOL's "Digital Prophet" and Tumblr's "Fashion Evangelist." Betabeat wondered, What do these people actually do for a living? What, pray tell, does an "Innovation Sherpa" or a "Chief Happiness Officer" do all day? Are their jobs as illusionary as they sound, or are they just normal jobs with wacky titles?
Following chief happiness officer Jenn Lim, our second interviewee was eBay's chief curator Michael Phillips Moskowitz, who's been working with the company since August 2013. Mr. Moskowitz is on the team leading the roll-out of eBay's new "experience," which debuted in North America on October 22, 2013, and will expand overseas to the UK and Germany in early March. 
How would you describe your job at eBay?
At a very high level, it's about conscientious consumption. It's about intelligent acquisition. We live in an era of super abundance [where] you can choose from among more items than ever before in human history…. I would much rather people make informed decisions at the point of purchase that reward creativity and craftsmanship, and allow them to acquire things they're going to cherish for a lifetime, and not just cycle through in a single season. In that kind of a world, eBay will be the beneficiary because we're not selling anything — we're showing what individuals are reluctantly parting with, or enthusiastically trying to distribute or found objects. I'm not forcing you to buy anything — I'm connecting people to the things people need and love.
[At a more basic level, I'm] ensuring that we successfully roll out this brand new look — developing a catalytic, original, approachable and living editorial voice for eBay. They wanted a curatorial approach. How can we paint vivid, vibrant portraits or mosaics — mosaics of merchandise that tell a story or convey a sense of soul? It's not just pretty things on a page. How can we get people to engage in the material world in a more didactic manner? How can we catalyze a paradigmatic shift in perception?
So how do you spend your hours?
[I travel to] London and Berlin every other week helping those teams prepare for the roll-out of experience, [and spend] off weeks in San Jose working on brand strategy, identifying new, rising, well-articulated talent with a smaller public profile and bringing them onto the platform… [I'm] looking for writers and editors, filmmakers, content producers. Fashion designers willing to design collections, or work on [new] concepts in collaboration with eBay. I'm looking for young entrepreneurs who want to debut or pilot new programs on our platform. Anybody that's opinionated, anybody that's talkative. People who are hungry — not just tenacious — [and] that have an irrepressible spirit and want to make things in the world that are imperfect perfect, or find the things that bother them most, and find solutions for them.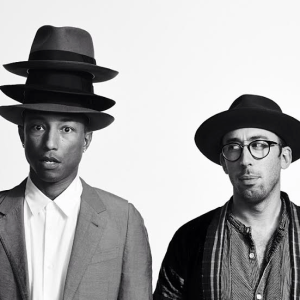 [Mr. Moskowitz notably helped bring Pharrell into the fold as a curator back in October. "We're now working with him on a number of initatives through summer," Mr. Moskowitz said in a later email, "The best of which are yet to come."]

Do you see yourself as the leader of the eBay revolution?
I am one of the people that has been tasked with stewarding this massive paradigmatic shift in performance and perception. And because it is centered around people and making a measurable [impact] on their lives, that's what makes me passionate about it.
You really do seem passionate.
[We're] emancipating ourselves from the shackles of the net and the digital realm, and reconnecting to physical objects that are either imbued with, or will soon accrue, a rich and buoyant story. Of course it's going to make me happy. 
[If we] keep pushing the digital realm to offer us less pain, more pleasure [and] a greater sense of connectivity to one another, then we've created something superlative. 
How unique is your job? Do other commerce sites have chief curators?
I wouldn't be thrown off by this title. The notion of being a chief curator pertains to picking the best things on eBay, and providing a new method to navigating the site. To better fulfill and honor the curatorial part of my duty, more of these digital engagements [involved in the roll-out of eBay's new look] will help make that much clearer. 
Who else has jobs like this? This is the equivalent of being a creative director…It's reapplying or repurposing a lot of entrepreneurial zeal to projects that will make a difference… Not anticipating, but, through pattern recognition, keeping a finger on the proverbial pulse, being a good student of our era, sensing what does and doesn't matter, identifying things that matter most [and] helping eBay seize these opportunities. 
What do you want to clear up for anyone who read the Valleywag article?
The common thread that runs between [the people on the list] is that they genuinely want people to win. These are genuinely kind, thoughtful, contemplative, purposeful people. These are not solipsistic, self aggrandizing, playful, superficial digiterati. They're the opposite of that. That was the fundamental misread, and what was so cruel. They're the people making very considerable sacrifices of personal time, of sleep, of material comforts, to create or cultivate experiences that will have measurable impacts of scale. At the end of the day, I don't think snark wins. I think smart should. Let's not let snark prevail. 
The verdict: Mr. Moskowitz is essentially a creative director. He's helping transform eBay into a more personal, thoughtful e-commerce experience, and seems to be doing a good job of it, too, because eBay looks really awesome now. We have quite honestly never spoken to someone who seems more passionate about his job. Seriously — this is a man who genuinely believes an e-commerce site can help benefit the future of humankind.