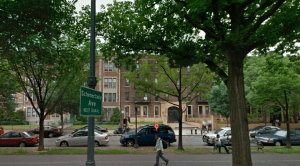 As more and more of New York is colonized by gleaming luxury towers and elegant condo conversions, the grim experience of rodent infestations, crumbling ceilings and broken boilers has become ever more remote to many New Yorkers, particularly the newly-minted variety who live in $2,100 a month studios paid for by their parents. But the 2,700 units added to the Department of Housing Preservation and Development's 2014 Alternative Enforcement Program list is a testament to the ongoing reality of substandard housing in New York.
The program, which has added 200 of the city's "worst" buildings every year since it began in 2007, increases pressure on owners of distressed multi-family buildings to force owners' bring them up to code. Owners of AEP buildings have four months to make significant progress on repairs before being subjected to a series of escalating fines, followed by HPD performing the emergency repairs itself and placing a lien on the property if the other methods fail to compel the owner to action.
However, while there are 2,700 units total in 2014's list with an astounding total of 26,000 open housing code violations—this year saw an uptick in the number of larger buildings with 20 or more units entering the program, which may well be attributed to a legislative change that helped the department focus on larger properties—the number of new buildings entering it has actually fallen below 200 for the first time since AEP started in 2007, suggesting the possibility that city efforts could be paying off. (This year, only 187 buildings met the legally-mandated threshold to enter the program, which is calculated by number of units in a building with open violations, as well as the severity of those violations.) HPD cautioned The Observer against reading too much into the drop in the number of eligible buildings—it's the first year, after all. But in addition to going after the most dangerous apartment buildings, HPD has also stepped up efforts to remedy problems at less-deteriorated residences as well, through its proactive preservation program.
"AEP is one of the most effective enforcement programs the City of New York has our fight to protect tenants and hold landlords accountable for the conditions of their buildings," said HPD Commissioner RuthAnne Visnauskas in a statement about the 2014 list. "A severely distressed building puts the wellbeing of its tenants at risk and can act as a catalyst for destabilization with a community, and we are resolute in ensuring that does not happen."
The buildings in this year's list, which include 4,329 immediately hazardous C-class violations and 22,098 A- and B-class violations, are spread out over four boroughs—none of them are in Staten Island—with the bulk in Brooklyn (103 buildings with a total of 1,066 units) and the Bronx (55 buildings with 1,031 units). Manhattan has 19 buildings with a total of 521 units and Queens a mere 10, with 82 units.
To check out the full list of buildings on the 2014 list, click here >>