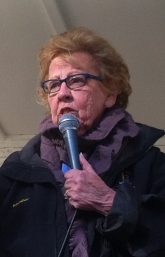 TRENTON – The legislative committee investigating the George Washington Bridge lane closure controversy isn't taking no for an answer.
Lawmakers are seeking to compel a former Gov. Chris Christie top deputy, as well as the governor's former campaign manager to comply with subpoenas the committee issued last month. The joint investigatory committee found that former Christie aid Bridget Kelly and Bill Stepien's objections to complying with subpoenas issued last month are "invalid."
The committee, voting on party lines, approved three resolutions for each Kelly and Stepien that were an apparent move to compel them to produced subpoenaed documents.
Republican lawmakers abstained from voting.
"Frankly, some of us felt that we had to talk counsel," said Sen. Kevin O'Toole (R-40).
The votes were procedural and could set the stage for lawmakers to find Kelly and Stepien – who cited the Fifth Amendment – in contempt for refusing to comply with the subpoenas.
A new deadline will be set for Kelly and Stepien to comply, lawmakers said.