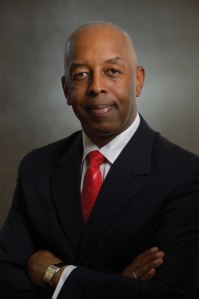 Trenton mayoral hopeful Eric Jackson picked up the New Jersey Laborers Union's endorsement Friday.
Jackson snagged the support of the 20,000-member statewide affiliate of Laborers' International Union of North America, LIUNA, as Trenton residents head to the polls in May to elect a new mayor.
Former Trenton Mayor Tony Mack was removed from office by a judge this week after being convicted on felony bribery charges.
Ray Pocino, LIUNA's vice president and eastern regional manager, cited Jackson's ability to move Trenton forward as a reason for the endorsement.
"He is also a man of high ethics and integrity and a willingness to work with the community and for the community, something Trenton desperately needs," Pocino said in a statement.
"The people of Trenton deserve a leader who can both understand the issues and deliver the results," he said. "We feel Eric Jackson's government and managerial experience, as well as his track-record with regard to economic development, job creation, and community development and planning makes him ideally suited to lead the City of Trenton and represent its residents"