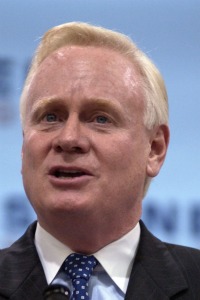 State Senator Marty Golden likes to keep his campaign spending all in the family.
The Brooklyn pol poured nearly $40,000 into a local catering hall that his brother owns and his wife helps operate, according to his latest campaign filings. The Republican lawmaker has drawn scrutiny for the practice in the past. 
Mr. Golden, for example, spent more than $6,000 on a "primary night watch party" at the Bay Ridge Manor–even though Mr. Golden was not running in any primary and his own upcoming election was a year away. (Mr. Golden endorsed a candidate in the mayoral primary last year, Republican Joe Lhota). 
But Mr. Golden maintained that all the money spent on the venue was legitimate and related to politics.
"The Senator hosts numerous community and political events throughout the district, throughout the year to directly engage his constituents and help them with various community concerns and legislative questions," said Mr. Golden's spokesman, Ray Riley. "He regularly hosts election day events, regardless of whether or not he is on the ballot, because it keeps his supporters focused and engaged."
Most of Mr. Golden's expenses, according to the report, were related to "constituent services." New York State's election laws are notoriously lax and essentially allow state lawmakers to spend campaign cash in almost any way they see fit.
Mr. Riley said the Republican lawmaker hunts for the "best priced venue" and that the Bay Ridge Manor simply fell into that category.
"We look for the best priced venue and the Bay Ridge Manor is one of them, and it also happens to be easily accessible by public transportation," Mr. Riley said. "The more cost efficient the event, the more events we can host. The more events we can host, the more opportunities the voters have to directly engage with their representative in the State Senate."
Not everyone in Mr. Golden's district is thrilled about the practice, however. The Bay Ridge Democrats, a political organization that backed a challenger to Mr. Golden in 2012, charged that the incumbent "blatantly launders" campaign contributions.
"It's outrageous that Senator Golden blatantly launders his campaign contributions through his family business for his own personal enrichment," alleged Jamie Kemmerer, an executive board member of the Democratic club. "This is why campaign finance reform is so desperately needed in New York State."
Update (5:19 p.m.): A spokesman for Mr. Golden took exception to Mr. Kemmerer's money laundering charge. 
"I know that Mr. Kemmerer enjoys seeing his name in print, but to accuse the Senator of a crime is offensive and outrageous," Mr. Riley said. "Apparently, the local political hacks will say anything to get their 15 minutes of fame. Mr. Kemmerer owes Senator Golden an apology for suggesting that laws have been broken. His baseless charges are an insult to the Senator and to the intelligence of the people he serves."