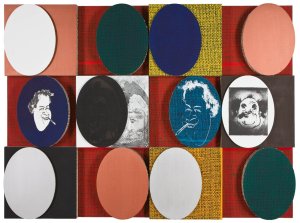 Lower East Side gallery Eleven Rivington now represents Meyer Vaisman, who rose to fame in New York in the 1980s as part of the Neo-Geo group, and Mika Tajima, who previously worked in the city with Elizabeth Dee.
"I have always been an admirer and fan of Meyer's work," Eleven Rivington's director, Augusto Arbizo, told The Observer via e-mail. "I remember seeing his work at Castelli and Sonnabend on West Broadway in Soho. Recently, I came to know him better through two gallery artists who have known him a long time—Valeska Soares and Jackie Saccoccio, who was an early studio assistant of his. I knew that he had been actively making work and was interested to see them, so I visited him in Barcelona and sought out his new work, which looks great and even more pertinent."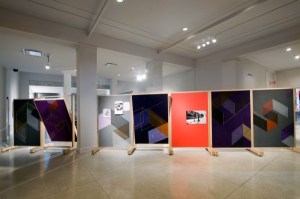 Mr. Vaisman was born in Venezuela and moved to Spain about 15 years ago, placing him somewhat outside the eye of the New York art world. He established the storied International With Monument gallery in East Village in 1985, which helped launch the careers of figures like Jeff Koons and Haim Steinbach. He's perhaps best known for richly patterned paintings and sculptures that often involve the appropriation and manipulation of a wide variety of sources, from art-historical materials to fabrics to found images. He has had solo shows at Castelli, 303 and Gavin Brown's Enterprise, and in 1995 was selected to represent Venezuela at the Venice Biennale, though he withdrew after his proposal generated political controversy. (The Centre for Aesthetic Revolution has that story.) He will have his first show at Eleven Rivington May 22.
Ms. Tajima, whose work often involves playful, sophisticated tweaks on, and investigations, of minimalist aesthetics and interiors, was born in Los Angeles and works in New York. The founder of the New Humans performance and music group, which includes Howie Chen and Eric Tsai as members, she has had one-person shows at the Swiss Institute, X Initiative and Miami's Bass Museum, and appeared in the 2008 Whitney Biennial.