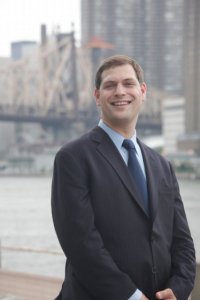 Upper East Side Assemblyman Micah Kellner is not seeking re-election, he said this evening.
Mr. Kellner first announced the news at his home Democratic club and subsequently confirmed his intentions in a brief phone interview with Politicker. 
He cited his ongoing appeal of State Assembly sanctions stemming from sexual harassment allegations.
"I've been very proud to represent Upper East Side, Yorkville and Roosevelt Island," he said. "In light of the slow pace of the appeal, I decided to not to run for re-election because this community deserves an election based on the issues they care about and not a referendum on sensationalized, five-year-old allegations."