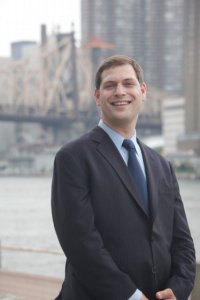 Assemblyman Micah Kellner, still reeling from sexual harassment allegations, has not raised a single cent for his re-election bid since last summer.
Mr. Kellner raised nothing and spent $31,400 over the last six months, according to his latest state campaign finance filing. That leaves him with just $92.26 in his campaign account–a significant financial disadvantage against a slate of already better-funded rivals if he seeks another term representing the Upper East Side.
"This filing shows Micah simply won't have the resources to run even a baseline campaign or persuade voters to give him another chance," said one source close to one of Mr. Kellner's would-be rivals. "If I were him, I'd start sending out résumés to the private sector."
Mr. Kellner has been the subject of controversy since last summer, when years-old sexual harassment allegations emerged as he was running for the City Council. Mr. Kellner eventually lost that race to now-Councilman Ben Kallos but did not have to give up his assembly seat in the bid.
Recently, Mr. Kellner was stripped of his committee chairmanship after an assembly investigation found him in violation of the assembly's anti-sexual harassment rules. Mr. Kellner, who has maintained his innocence, is appealing the ruling and says the investigation was flawed and did not provide him due process.
Sources within the district have speculated that Mr. Kellner may be moving closer to not seeking re-election. A large chunk of Mr. Kellner's spending–almost $20,000–went to legal bills and he is likely to face several well-heeled rivals if he chose to run again.
At least two opponents, Gus Christensen and Cory Evans, have already posted six-figure filings. Two other candidates, David Menegon and Ed Hartzog, are running as well.
Mr. Kellner did not immediately return a request for comment.