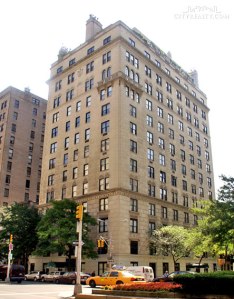 The Wall Street titan Martin Zweig, who died early last year, has been in print of late more for the lavish properties that his financial wizardry earned than for the wizardry itself. There is the Fisher Island home in south Florida, where he spent his last days, and the Georgica Beach house, where his former wife Mollie F. Zweig has run afoul of East Hampton authorities for dune-related machinations. There's the $12 million apartment in the Pierre that his widow Barbara D. Zweig picked up in August, and there is, of course—drum roll, please—the Pierre penthouse originally listed for $125 million, and reduced mercifully in December to a mere $95 million. But from the spoils of Mr. Zweig's fortune we can now subtract one item—an eighth and ninth-floor unit at 625 Park Avenue, which Mollie Zweig has just sold for $21.5 million, according to city records.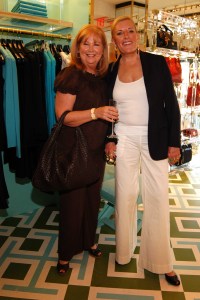 Unsurprisingly, the buyer has secreted himself behind an LLC—the opaque and decidedly untantalizing SSRE LLC, to be exact. And the mystery goes deeper: Ms. Zweig's apartment does not appear to have been listed publicly, and reached by The Observer for comment with news of the sale, brokers who frequent 625 Park's rarefied halls were taken by surprise—or, at least, feigned to be. But can a $21 million apartment really sell without so much as a whisper?
Paula Del Nunzio, of Brown Harris Stevens, told us that although she had not heard about the deal, she suspected that the no-doubt enormous apartment had sold quietly to another resident of the co-op. "In situations like this, that is often the case," she said. "If you sell it to someone who is already in the building, you're already familiar with them. You're familiar with their financials, so many of the questions you might have are already answered."
Home to oil barons, mall magnates, and Humvee hawkers, 625 Park has long been a capacious den of the ultra-elite. Designed by celebrated architect J.E.R. Carpenter and constructed in 1931, the building is a stately limestone presence with a distinctive 10th-floor corner balcony, which bends beneath large arched windows. The only unit currently available is a three-bedroom with a library, a private elevator and a maid's room, currently asking $19.75 million. Confined to a single floor—how embarrassing!—and nearly $2 million cheaper than Ms. Zweig's old place, that apartment, we must imagine, doesn't rival Mr. SSRE LLC's. Ms. Zweig's buyer can be quite well assured that he's sitting in the catbird seat.