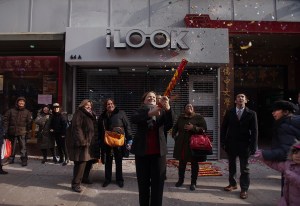 Headline of the Day: "Playing on de Blasio's Softball Team."
In addition to Senator John Sampson's new legal trouble–he's arraigned on his latest charge later this morning–his Brooklyn colleague, Assemblyman William Boyland, saw his own corruption trial proceed this week. "He never had any intention of doing what they wanted," Mr. Boyland's lawyer argued, referring to the bribe money she concedes he accepted.
Councilman Ritchie Torres is getting more attention lately, picking up the issue of civil forfeiture and discussing it on NY1 last night. Mr. Torres is also the only Bronx member to back Speaker Melissa Mark-Viverito in the leadership contest. "Am I the renegade council member of the Bronx?" he jokingly asked, vowing to focus on constituent services.
"For a young member to break away from the delegation and support Melissa as early and enthusiastically as I did will have consequences," Mr. Torres added in a Capital New York profile. Indeed, Assemblyman Carl Heastie, the Bronx Democratic leader, issued a cold-sounding statement: "Councilman Torres should be focused on serving his constituents."
Ex-Councilman Charles Barron and others will be holding a press conference this afternoon to pressure Gov. Andrew Cuomo into calling special elections to fill legislative vacancies. "How dare Albany take our taxes but not allow us to have representation. This is a slap in the face of democracy!!!" Mr. Barron fumed on Facebook.
And it's not just Bill de Blasio who's taken to shoveling his sidewalk personally these days. Councilman Andy King's office released a video of him shoveling in front of his district office. Asked if he had been inspired by the mayor, a spokeswoman said, "No, CM did this on his own accord…;)" View below:
[youtube http://www.youtube.com/watch?v=PAU4pg8EhHw]
Additional reporting by Jill Colvin.