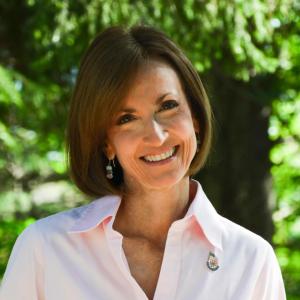 Former Congresswoman Nan Hayworth is going to try to win back her seat.
The one-time Republican lawmaker emailed supporters this afternoon announcing that she will officially kick off her campaign Sunday to unseat one-term Democrat Sean Patrick Maloney. The move sets the stage for what is likely to be one of the most watched House races in New York this year.
"I've spent the last 14 months touring our District, speaking to families and individuals who want change, people who want a representative in Congress who will speak for them, work for them, and never forget the principles that make this country great," Ms. Hayworth wrote in the email. "In the long days ahead, I want you to know this: I will fight for you and your families each and every day of this campaign."
Mr. Hayworth was elected to the Hudson Valley seat in 2010, but lost in 2012 to Mr. Maloney, an attorney and former  Clinton White House staffer.
Her announcement comes as little surprise to the political establishment. Ms. Hayworth has
nearly $500,000
in her campaign coffers, though her latest fund-raising haul was
relatively small
.