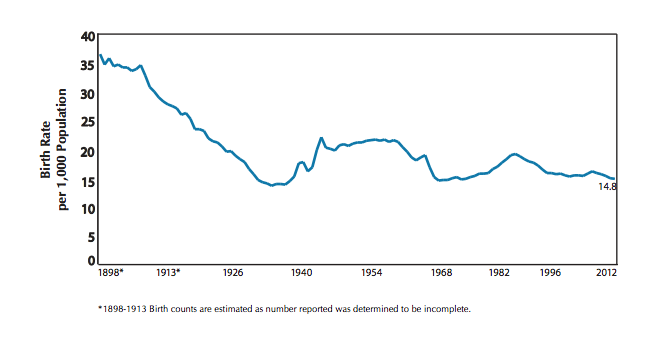 Abortion in New York City is at its all-time low. 
Though New York City's abortion rate remains double the national average, it reached its lowest point in 2012, according to the New York City Summary of Vital Statistics 2012 report.
Only 37 percent of the 97,046 viable pregnancies in 2012 resulted in "induced terminations," according to The New York Post. This percentage has dropped 22 percent since 2000.
The New York City trend parallels a decrease in abortion throughout the country. Induced abortion in the United States reached its lowest level in 2011 since 1973, according to Guttmacher Institute fact sheet, an organization that prides themselves on advancing reproductive health and abortion rights. 
A large factor in the lower abortion rate is the decline in teen pregnancies. The rate dropped to 23.6 births per 1,000 in 2012. 
"Increased use of the most effective contraceptive methods – IUDs and contraceptive implants – has likely contributed to this significant decline" Diane Hepps, a Health Department spokesperson, told The Observer.
"The NYC Health Department will continue to work to ensure that women and their partners have the ability to manage their reproductive health, including improving access to education and contraception to prevent unintended pregnancies."
The report still demonstrates a racial divide, however, with 61 percent of abortions induced by black women, 35 percent by Hispanic women and 14 percent by white and Asian women. 
The study also had interesting information on how poverty, breast-feeding and prenatal care correlate to the birth rate. Here is the full chart that deals specifically with abortion: