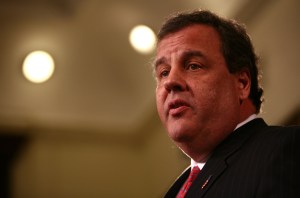 TRENTON – Gov. Chris Christie will not renew a call for an across-the-board tax cut in his Fiscal Year 2015 budget address, sources said.
The governor, who's called for a 10 percent tax cut for years, will not advocate for the cut in his upcoming budget address slated for 2 p.m., sources tell PolitickerNJ. A tax cut has been on Christie's wish list for years during his first term in office and has been the topic of countless town halls and public appearances.
The governor is expected to unveil a $34.4 billion budget.
Senate Democrats signaled earlier this week that a tax cut proposal would likely be a lost cause amid the state's $565 million shortfall projected by financial analysts.