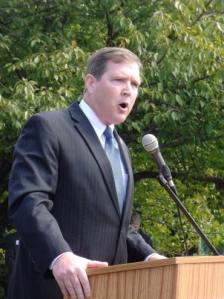 Mike Doherty, state Senator , LD23
Strengths: The former Army Captain is fearless and a strong campaigner (he defeated an organization-backed Marcia Karrow in 2009).
Weaknesses: Fundraising. Like Webber, he would face heightened scrutiny – and likely suffer greater vulnerability – in a general election for his conservative views.
Prognosis: Like others on this list, it is difficult to picture Doherty resisting at least one statewide run.