The Seattle Seahawks absolutely steam-rolled the Denver Broncos last night in the not-so-Super Bowl.
The XLVIII score, 43-8, was so unbelievably pathetic, pretty much no one saw it coming.
While no one can prove it (yet), we might assume the NFL champs were channeling help from Sir Patrick Stewart, who went into a Marshawn Lynch-like beast mode on Twitter during the game to support the Seahawks in quite possibly the greatest picture ever taken.
— Patrick Stewart (@SirPatStew) February 3, 2014
Poor Broncos. The only support they got was from a dumbfounded Eli.
And a pizza-eating Paul.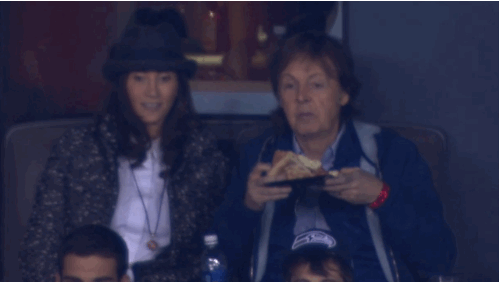 Maybe next season Sir Patrick will deem them worthy of being put on his back.