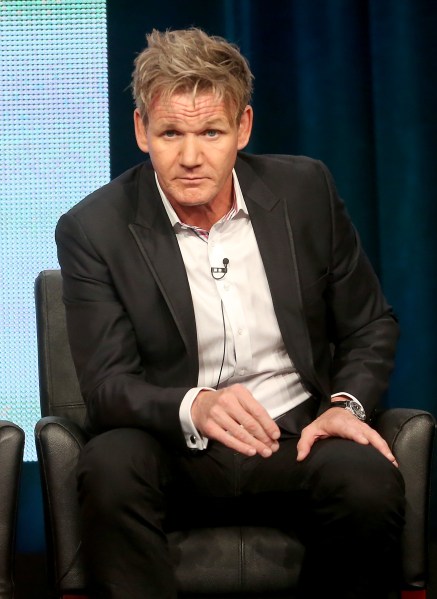 Celebrity chefs—they're just like us!
On Norwegian talk show Skavlan, Gordon Ramsay admitted to "crying" when his midtown namesake was stripped of its two Michelin stars last fall. In their review, Michelin critics deemed Gordon Ramsay at the London's food "erratic." (A reference to its namesake, as well? You decide.)
"I started crying when I lost my stars," he concluded. "It's a very emotional thing for any chef."
Mr. Ramsay has been no stranger to bad breakups as of late. Just last year, he severed ties with Claridge's after lengthy contract negotiations and shareholder disputes. And with the dip in ratings for his Channel 4 show, Ramsay's Kitchen Nightmares, the chef has decided not to rekindle the BBC flame.
Mr. Ramsay—whose net worth peaks at $50 million—used his Skavlan appearance to reflect on these trying times.
"It's like losing a girlfriend," he noted somberly. "You want her back."