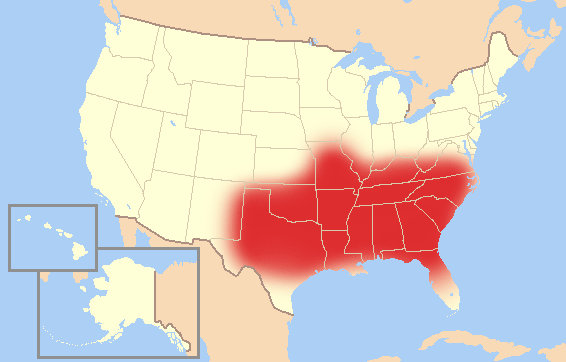 We daintily gasped and clutched our pearls this morning when we learned a third of the videos submitted to an amateur porn site are created in America's Bible Belt.
As we learned this morning through an email, amateur porn company Homegrown Video measured the demographics of people who submitted videos to their studio between July and December of 2013. Part of the survey involved measuring the number of video submissions they received per state, and they found that 29.6 percent came from the Bible Belt. So much for all those hours of Sunday school, we guess.
A large percentage of the videos came from Florida and Texas, at 10.8 percent and 6.9 percent, respectively. Other contributing Bible Belt states included Georgia, Louisiana, Kansas and Kentucky.
"I think the important thing to take from these results is regardless of region, religion, sex, or political views, people have an innate curiosity about sex," Homegrown Video owner Farrell Timlake said in a press release. "Often they also have a desire to expand their sexual boundaries and share the experience."
Speaking of expanding sexual boundaries, this news comes shortly after we learned that more and more people are incorporating porn-watching into their everyday sex lives.
As long as all the videos are made with the consent of the performing parties, way to go Bible Belters for being adventurous! Let's just hope no one calls in this guy to reverse the trend.