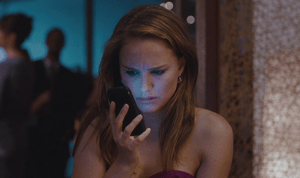 The explosive rise of WhatsApp in the Orthodox Jewish community is causing leaders in the insular community to plotz. Members of the tight-lipped religious sect are increasingly using the messaging app since other social networks, like Facebook, are frowned upon by the group's leaders.
Since a 2012 rally at CitiField where Ultra Orthodox leaders condemned "unfettered Internet use" and suggested members use filters on their Internet-connected device to protect from the unsightly, WhatApp has popped up as an alternative for Jews wanting to communicate with each other. 
Forward magazine talked to Jews living in Brooklyn who confirmed that WhatsApp is their preferred messaging app because it's a closed-off network, unlike Facebook or Twitter. "It's self-created media, it's not the outside media," said one person who didn't want their identity to be known because of "communal aversions" to technology. They added: "[It's] an inside ghetto media, not outside."
It's become so popular because of its group messaging function. They told Forward that they frequently use it to talk with friends and family, and debate the Talmud. Others said they tell friends about police speed traps in Williamsburg.
However, the underground communication makes Orthodox leaders nervous since anything that they can't be in control of makes them "nervous," said Joseph Oppenheim, an owner of a Jewish Internet cafe in Williamsburg. Other fears that WhatsApp produces in the Hasidic community is the spread of unholy things, like explicit pictures and gossip.
(Interestingly, one newspaper said rabbis believe that WhatsApp is the number one reason for destruction of marriages, although those fears have been refuted).
Now, leaders are trying to somehow ban the app from the phones of Orthodox Jews although that seems nearly impossible to do. We're sure the collective reaction to that is one big feh.