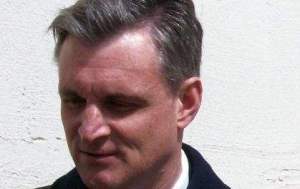 The Philadelphia Inquirer is reporting that U.S. Rep. Rob Andrews (D-1) will retire at the end of this month.
He has a special announcement scheduled for later this morning.
The subject of a House Ethics Committee investigation into his use of campaign funds, Andrews' campaign committee has spent more than $200,000 on its legal defense, the Courier Post reported earlier this week.
A failed 2008 U.S. Senate candidate against the late Frank Lautenberg, Andrews would be the second incumbent congressman to leave office this cycle, joining retiring U.S. Rep. Jon Runyan (R-3).