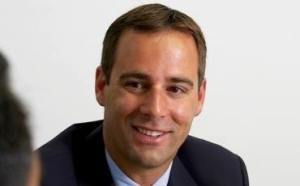 Former New Jersey Assemblyman Vince Polistina (R-2) is going to seek the position of Chairman of the Atlantic County Republican Party, according to a report this morning on Hurley in the Morning.
Hurley says reliable inside sources have confirmed to him that Polistina has already received the backing of former Senator Sonny McCullough (The Mayor of Egg Harbor Township), and, with it the backing of the largest bloc of votes required to win the position.
Polistina is challenging sitting Chairman Keith Davis.
At one point, several well placed insiders told Hurley that Davis was willing to step down and ensure a smooth transition, the radio talk show host said. This would have basically left Davis in place as a highly regarded Chairman Emeritus. Polistina had just about cleared the field.
"That was until a high ranking Republican (elected) leader at the County level met with Davis and began to aggressively attempt to talk him out of it. We're going to leave this leader unnamed at this time," Hurley said. "One thing remains clear, both Polistina and Davis are highly respected and the best ending would be to find common ground, so that there is not a protracted (ugly) and contested battle."
Polistina ran for state senate in 2011 and lost to incumbent state Sen. Jim Whelan (D-2), Atlantic City.