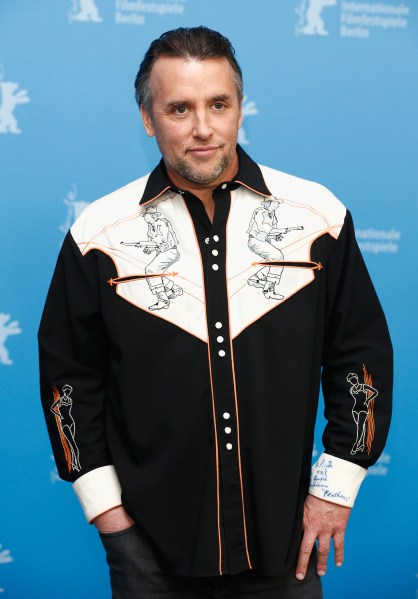 BERLIN, Germany — Richard Linklater has delivered a huge Valentine to the Berlinale with the mesmerizing Boyhood, his technically ambitious and deceptively thoughtful look at the quotidian moments of a young man's life from the ages of 6 to 18. How apt to bring the film to Germany, the 18th century birthplace of the bildungsroman, since Mr. Linklater has now redefined the coming-of-age story for the 21st century.
Depicting a small-town Texan boy's pubescent development through a series of modest vignettes, Boyhood eschews the high drama of life for the quieter moments that tend to resonate more dramatically as time goes by. It's a delicate tapestry of the human experience that, in its own quiet way, perfectly captures the profound awe of being alive.
Shot over 12 years, the groundbreaking film literally shows its characters aging; the audience watches time's effects not only on familiar stars Ethan Hawke and Patricia Arquette but also on newcomer Ellar Coltrane, who grows from being a wide-eyed, pint-sized grade-schooler to a lanky, old-soul college freshman. It's an astounding accomplishment, unparalleled in the history of cinema and even more impressive because the movie's emotional heft more than outweighs what otherwise might have been a cheap publicity stunt.
The 163-minute film is composed of 143 scenes shot in 39 days over a dozen years, shooting more or less annually (with breaks lasting anywhere from 9-18 months). "We started production on this in July 2002, over 4,200 days ago," Mr. Linklater said at a press conference just after the film's first screening. "What the hell are we getting ourselves into? Every year we had to prep for weeks and yet we were just shooting for 3 days or so. I was lucky to get other movies made during that period. It was working this into our lives. This whole thing was a leap of faith and a certain amount of optimism about the future—that we would be here 12 years from now."
Each of the cast was definitely committed from an emotional and logistical point of view, but there was nothing legally preventing them from dropping the project. "It's against the law to contract someone to do anything over 7 years, much less a kid," said the director. "Getting a 6-year-old to agree to do something for 12 years is technically illegal, I think."
Mr. Linklater's daughter Lorelei is also in the film as Ellar's sister; and the casting choice, while convenient, definitely had its own risks. "There was one year when I asked if my character could die," laughed Lorelei. "It was the Harry Potter year," explained her father. "She didn't want to dress up."
In that time, as expected, the cast and crew all went through major life changes. "People had cancer, people buried parents," said Ms. Arquette. Mr. Hawke and Mr. Linklater each had two more children; and Ms. Arquette not only became a mother, but also got married as well as divorced. "A lot of this is a portrait of the kids growing up," added Mr. Linklater. "But it's also about adults bumbling through parenthood."
What makes the film so triumphant is its celebration of being in the moment. One character even makes the point that the phrase carpe diem has it backwards. You don't seize the day; it seizes you. "It's the small moments of life," Mr. Linklater stressed. "It's funny, but it's true. It's always right now. When you're young, everything you get from the culture and from your parents is always about your future. You're being groomed for something and you don't even know what it is. But this is life right now. Being alive and being conscious of it is an ongoing struggle — that is the issue."