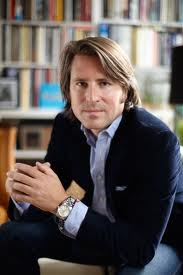 Marianne Goebl, who has directed Design Miami for the past three years, is stepping down, the fair's owners announced today. Rodman Primack, formerly of Phillips de Pury & Company, Gagosian Gallery and Paddle8, will assume the post on March 1.
"I have been extremely fulfilled by my time at Design Miami/ and look forward to an ongoing relationship with the organization, albeit under different circumstances," stated Ms. Goebl, who will remain a board member, in the news release. "I know that Rodman, with his 360-degree experience in the field, will do a wonderful job of shaping the show for its next decade."
This year marks the Design Miami's 10th anniversary. The fair, which is owned by MCH Group and Dacra, will run from June 17 to 22 in Basel, Switzerland, and from Dec. 3 to 7 in Miami.