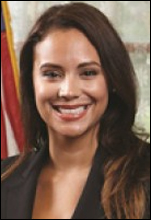 TRENTON – Former Bogota mayor and U.S. Senate hopeful Steve Lonegan's decision to roll out his congressional campaign Thursday has received a mixed reaction from a handful of New Jersey Statehouse lawmakers.
Earlier today, state Sen. Dawn Addiego (R-8) issued a statement blasting the CD 3 hopeful for announcing his campaign on former President Ronald Reagan's birthday, saying the similarities between the two are "virtually non-existent."
Additionally, Addiego's Assembly counterpart, Assemblywoman Maria Rodriguez-Gregg (R-8), told PolitickerNJ she's holding commenting on potential congressional candidates until county leadership concludes its screening and endorsement process.
"They have an endorsement process," Rodriguez-Gregg said. "I respect their process."
However, Rodriguez-Gregg added, "I'm surprised [Lonegan] didn't wait" for the process to play out before unrolling his campaign.