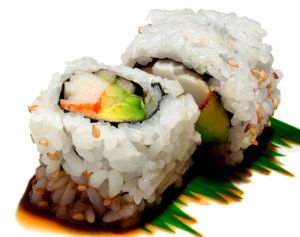 When a GrubHub/Seamless customer noticed the address listed for Asian restaurant "Joe's Noodles" was the same as the Tribeca Abbey apartment building, Tribeca Citizen investigated.
What they found was a trail of lies that stunk of deception and wontons, all leading to Lily's Japanese and Chinese Restaurant.
But the path there was not easy.
If one was inclined to Google search the phone number for Joe's Noodles, for example, they would find another Asian restaurant named AAA Asian Food, supposedly located at 325 Broadway. The problem is, 325 Broadway is also the address of Arome Cafe.
AAA Asian Food listed a companion site, Asian Diet Food, "located" at 70 John Street. Confusingly, 70 John also produced another place called Joe's Dumpling, if Googled. 
Finally, only after inquiring about the location of Asian Diet Food's kitchen, was an address that actually exists presented — Lily's Japanese and Chinese Restaurant on 31 Oliver. 
What benefits would Lily's get from pretending to be someone else? Well, their Yelp reviews aren't helping their cause. 
"My shrimp fried rice was bland and HAD A HAIR IN IT," reads one review. "I uploaded a pic of it. My friend said the beef in his beef fried rice was weird chewy and made him feel like he was eating cat."
Another was more blunt. "The California rolls smell like death."
If you were wondering which fake place to order from, Asian Diet Food ranks a whole half a star (3 1/2) better than Lily's and Joe's Dumplings on GrubHub. Joe's Noodles only got one.  
Which makes zero sense. Because they're the the same place. Screw it, we're ordering pizza.