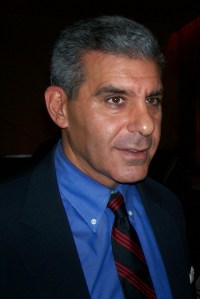 TRENTON – Advocates and legislators parried back and forth at a Hurricane Sandy oversight hearing on Tuesday at the Statehouse, underlining concerns about the way Gov. Christie's administration has handled the recovery process.
"Our main concern here today is to make sure that Sandy survivors are not victimized by the recovery process," said Staci Berger, president of the Housing and Community Development Network of New Jersey. "We need to have a fair, transparent and effective rebuilding effort that provides timely and accurate information to residents and helps them
get back on their feet."
While presenting the Senate Legislative Oversight Committee with a list of ten questions regarding the administration's recovery effort, Fair Share Housing Center Associate Director Kevin Walsh hammered home the need for the second round of $1.4 billion of state-dispersed Sandy aid to be distributed effectively. The governor is scheduled to announce the next wave of aid distribution at a town hall meeting in Monmouth County on Thursday.
"It's a question of [helping] those done wrong by the errors of the administration," said Walsh, who also questioned why litigation was necessary for the administration to release detailed information about state recovery efforts, including certain relevant information released after the 2013 gubernatorial election. "It should not take litigation to get access to the rules."
Frank Argote-Freyre, president of the Latino Action Network, noted that Spanish speakers received erroneous or no information about the appeal process for aid on the state's website before important deadlines.
State Sen. Joseph Kyrillos (R-13) (pictured) pointed out notable differences between aid efforts in New Jersey and neighboring New York.
"I'm frustrated every day by the process," Kyrillos said. "I hope our Congressional delegation gets to work. Here in New Jersey, we had $37 billion in total damage. In New York state, including New York City – $42 billion. But New York received $7.04 billion in recovery funding, to New Jersey's $3.2 billion. Those numbers don't seem right to me."
Senate Legislative Oversight Chairman Bob Gordon (D-38) expressed dismay to PolitickerNJ.com on Monday that key members of the Christie administration's recovery team, including Department of Community Affairs Commissioner Richard Constable and Executive Director of the Governor's Office of Recovery and Rebuilding Marc Ferzan, would not
attend the Tuesday hearing.
After the hearing, Gordon said that the committee would draft a letter to Constable about the concerns raised at the hearing, including those regarding the relatively high rate of homeowner aid applicant rejections from minorities, and would work to schedule a time when Constable could appear.
State Senator Loretta Weinberg (D-37) offered a solution concerning administration attendance at the next hearing.
"Hopefully, [Constable] will appear, and if he doesn't we should go to the Senate for subpoena power and make him," Weinberg said. "There certainly is a lack of transparency. The public has a right to have answers."