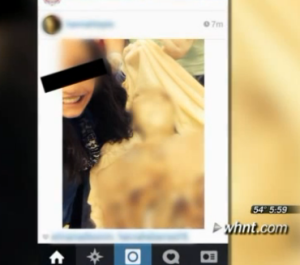 The only thing worse that you could probably include in your selfies than snow is a dead body. That's what an Alabama high school student did after taking a picture with a cadaver in the background and posting it on Instagram. 
It recently happened on a (weird?) school field trip to University of Alabama at Birmingham where the students were touring the school's biology department. Although photography and cell phones are banned in the area where the bodies are stored, the girl managed to take a selfie and posted it on Instagram. It has since been deleted.
The girl is now in a lot of trouble, reports WSFA-TV. Local police are questioning students and the university released a statement condemning the teen's actions:
"A student was made explicitly aware of these policies and breached them. This kind of disrespect is unacceptable and very disappointing. We will review our processes to ensure this does not happen again."
It's disgusting how she even used the Rise filter, wow.