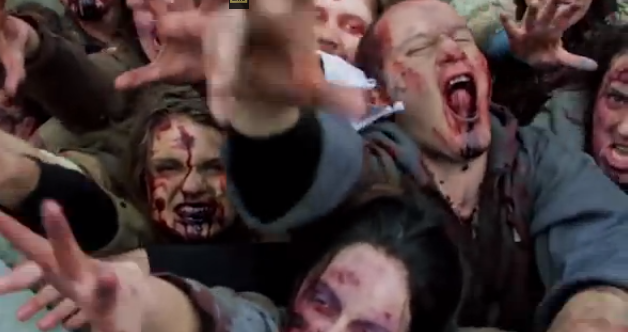 Just last week, The Observer's Drew Grant wrote about how over ad campaigns dressing people up like zombies and scaring the shit out of New Yorkers she was.
Well, the MTA is apparently over it, too. A spokesperson told the New York Post they were not okay with AMC's The Walking Dead dressing actors like dead people and hiding them in street grates. 
"We are deeply troubled by this video," the MTA spokesman told the Post. "We have forwarded it to the NYPD and are also conducting our own investigation."
Yes, arrest ALL the zombies. Just remember to destroy their brains.
Pix11 reports that the viral campaign did not get permission from the city for the commercial shoot, which is necessary for filming with actors in a public space. Who knew you needed to ask permission to hide people underground?
According to H. Tony Berger, he totally knew. And the CEO of Relevant, the commercial's ad agency, totally went about it the right way. They just, you know, can't tell you how. 
"I can't go into specific details," he told the Post. "But I firmly and strongly believe that what we did — the shoot— was executed legally and in accordance with city policies.
For Mr. Berger's sake, he better be telling the truth. Filming without a permit carries charges like trespassing and criminal mischief. 
The MTA's investigation follows a string of viral ad campaign featuring New York pedestrians collectively crapping their pants. Besides the zombies, we recently experienced a devil baby and a 1,400 pound bear on our commute to work.
No, don't worry not a real bear. A giant robot bear, so it was okay.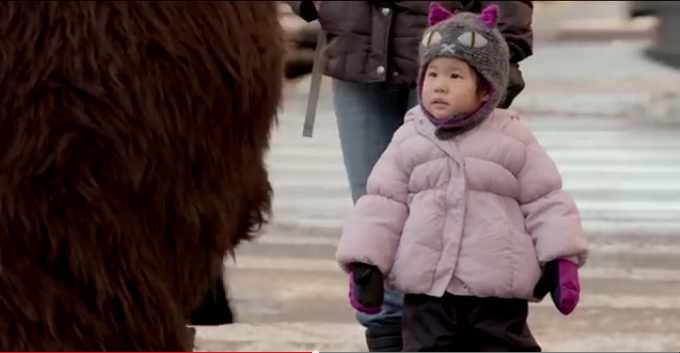 For your viewing pleasure, here are the aforementioned videos, or "New York Having A Heart Attack, A Play in Three Acts."
[youtube http://www.youtube.com/watch?v=8tLGz7073Vg]
[youtube http://www.youtube.com/watch?v=A2sxE2wL2dU]
[youtube http://www.youtube.com/watch?v=PUKMUZ4tlJg]