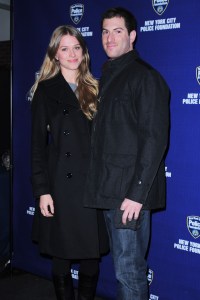 With the exception of that wee little Madoff affair—which cost his family a few hundred-million dollars—fate has been kind to Scott Wilpon. Nephew to Sterling Equities founder and Mets majority owner Fred, Mr. Wilpon, who is a partner at Sterling, was married last year to former model Clara Samuelsson, in a rustic-luxe ceremony at Blue Hill at Stone Barns. (Vogue honored the affair with a write-up; the bride wore Jenny Packham and Jimmy Choo, the groom Prada.) The couple had moved in together shortly after friends introduced them in 2008, Vogue reported, and they'd gotten themselves a Cavalier King Charles spaniel, with the incongruous name of Buzz. (A masculine concession, perhaps, to make up for the frou frou breed?) And to his collection of magical memories, Mr. Wilpon now adds the purchase of a $4.04 million Tribeca apartment at 37 Warren Street, according to city records.
A sponsor unit in the recently-restored Warren Lofts building—a 1931 Art Deco design from the minds of Starrett and Van Vleck—the three bedroom features 11-foot ceilings and 14 sizable windows, affording views of City Hall Park. Kitchens throughout the building are not merely "thoughtfully designed" and "ingeniously crafted," in the listing's estimation, they also boast "custom gray oak millwork, and European appliances." (How those differ from their domestic counterparts we cannot quite say.) There are 2,366 square feet and for the only-moderately-intrepid outdoorsman, a garden and roof deck. The "Master Bath" (capitals belong to the listing) meanwhile, "has to be experienced." We're sure that it does…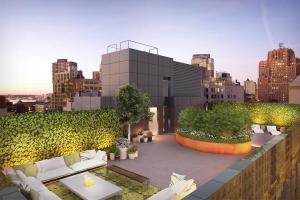 Despite his family's affiliations with the Mets—his father Richard serves on the board of directors—Mr. Wilpon's new place seems to us to stand firmly in Yankees territory. And Buzz is unlikely to provide much support, in the event neighborhood rivalries escalate to the point of fisticuffs. Lucky for Mr. Wilpon and his new bride, 37 Warren Street, once home to the Stumpp and Walter company, a purveyor of flower seeds, has since been outfitted with security measures befitting occupants a bit more, well, animate—with, for example, a doorman.