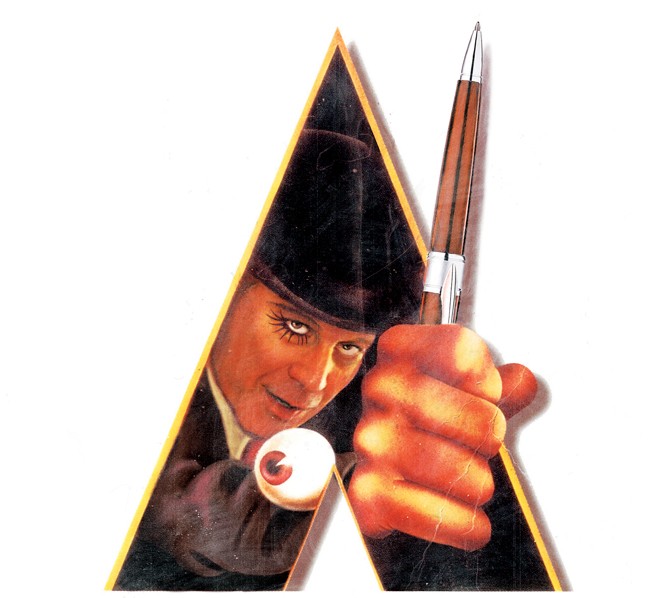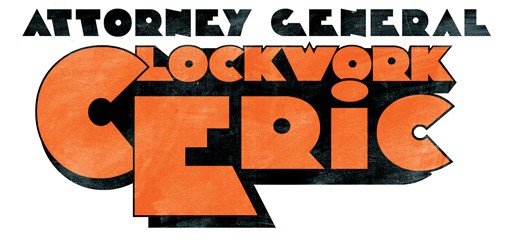 When the Loews Regency opened for breakfast on Jan. 16 after a yearlong $100 million facelift, the political wattage electrified the room. Former Mayor David Dinkins, Apax Partners founder Alan Patricof, Related executive and former advisor to Governor Paterson Charles O'Byrne, lobbyist Tonio Burgos, State Comptroller Tom DiNapoli, activist and television host Al Sharpton, actor-director Spike Lee and—get this—a police commissioner trifecta of Bill Bratton, Ray Kelly and Bernie Kerik all dined as a beaming Loews Chairman Jonathan Tisch basked in the stunning renovation.
At a two-person table sat the New York State Attorney General Eric Schneiderman with newly elected New York City Comptroller Scott Stringer. The two were discussing the role of an auditor, with Mr. Schneiderman advising Mr. Stringer how to be an effective check on the city's new mayor, Bill de Blasio. At one point, Joe Lhota, the man Mr. de Blasio had just defeated, walked over to the table to say "hello." The two Democrats greeted the Republican warmly; promises to catch up over a future breakfast flowed.
Steven Cohen walked up to the three as they chatted. Steven Cohen, who has been Governor Andrew Cuomo's most trusted aide and adviser and is now general counsel and E.V.P. at Ron Perelman's MacAndrews & Forbes, also helped Mr. Schneiderman when Mr. Schneiderman was setting up shop as Mr. Cuomo's successor.
Messrs. Stringer and Lhota greeted Steven Cohen enthusiastically as warriors from different fights happy to agree that the redone Regency was amazing. But not Mr. Schneiderman. Mr. Schneiderman, the most political New York State attorney general in memory—and that's saying something, considering the last two guys were named Cuomo and Spitzer—wouldn't even say hello.
LESS THAN FIVE years ago, Mr. Schneiderman was an anonymous cog in the chaotic, dysfunctional New York State Senate. This January, he began his fourth year as New York Attorney General, one of the most powerful and visible jobs in any state government. Young, good-looking and progressive in a state jolting leftward, Mr. Schneiderman positioned to extend his rapid ascent.
---
Reporting Notes
As disclosed in the story, Jared Kushner is the publisher of The New York Observer. His wife is Ivanka Trump, and his father-in-law is Donald Trump. Given that family relationship, The Observer took great care to ensure fair, unbiased journalism throughout the reporting and editing of this story. READ MORE
---
But questions loom. A pattern of political opportunism in which enemies pay while friends skate, a questionable nine-figure slush fund and an inability to play nicely in his own party's sandbox have begun to make influential New Yorkers wonder if the attorney general has hit his political ceiling. In numerous cases, Mr. Schneiderman has shown vindictiveness toward political foes and been uncharacteristically lenient or ignorant of activities of political friends.
So let's consider Mr. Schneiderman's performance as attorney general. Three years is a reasonable time to grade his performance. He has supporters among the state's power brokers, and he has proven an active campaigner and fund-raiser with a campaign war chest of $6 million.
He has also developed an able press operation, which touts his achievements aggressively. Spokesman Damien LaVera told The Observer, "In just three years in office, Attorney General Schneiderman has revitalized virtually every aspect of his office, making it a more effective champion for fairness and equality for all New Yorkers. In response to the worst financial crisis in decades, Attorney General Schneiderman changed the entire trajectory of the federal government's approach to prosecuting the financial crimes that created the crisis and helped more than 20,000 New York families get legal assistance in the fight to keep their homes. His decision to start fulfilling the state's promise to create land banks will revitalize communities across the state threatened by vacant and abandoned properties, many left over from the foreclosure crisis. He passed historic reforms that will make our communities safer by cracking down on prescription drug abuse and closing the gun show loophole and has spearheaded an international effort to pressure the cell phone industry to adopt effective deterrents to the epidemic of violent smartphone thefts plaguing our communities. He proposed and passed the first comprehensive overhaul of New York's charities law in decades and has recovered more than $877 million for the state in Medicaid fraud—more than any attorney general in state history. We'll stack Attorney General Schneiderman's track record against any attorney general in the country and any of his predecessors any day."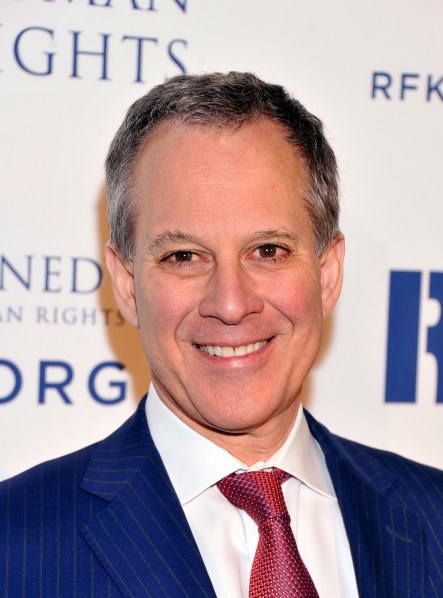 During multiple interviews, Mr. LaVera also pushed back on The Observer journalists who contacted his office for comment, suggesting that questions about various high-profile cases were "distractions" and that questions about his highest profile case to date—a lawsuit against Donald Trump—were intended to carry water for the publisher of this paper.
Several sources in New York's business, legal and political communities have told The New York Observer, during eight months of research for this story, that Mr. Schneiderman has allowed politics to interfere with his duties. Although energetic in juggling his job and fund-raising activities, he has been heavy-handed in using his power to threaten action, overlook cases against friends and target enemies. Perhaps unsurprisingly, none of those sources would allow themselves to be identified by name. One source, a well-known New York City executive, described two friends who experienced Mr. Schneiderman "putting pressure on people to use the leverage of his office while simultaneously raising funds from them." Those people refused to be identified or speak on the matter because, it was explained, "They're worried it will come back to them." Even the anecdote at the Regency that began this story, which occurred in public and was confirmed with three people who witnessed it, could not be told for attribution. Mr. Schneiderman's spokesman would only say that Messrs. Schneiderman and Stringer have been friends for years; Steven Cohen did not return calls seeking comment.
The Case That Won't Die: Hank Greenberg
Let's start with a case that Mr. Schneiderman inherited. The attorney general has shown a surprising stubbornness in pursuing high-profile targets even as the cases have disintegrated. Against all logic, and the pleas of two former governors of New York, he has continued throwing resources and prestige in quixotic pursuit of AIG former CEO Maurice (Hank) Greenberg. The case is nine years old. Mr. Schneiderman is part of the third administration on this case. Mr. Greenberg is 88.
In April 2013, Solicitor General Barbara Underwood notified the New York Court of Appeals that Mr. Schneiderman was withdrawing claims for money damages.
Yet even without potential money damages, Mr. Schneiderman is still bringing the case. The only relief available is a "lifetime ban" on Mr. Greenberg being an officer or director of a public company or working in the securities industry. Mr. Greenberg has never worked in the securities industry, has not held a position with a public company since 2005 and, again, is eighty- years old. He has never been criminally charged in state or federal court, he long ago settled with the SEC, and his settlement with securities fraud plaintiffs has been approved. What could possibly be the point of this continued harassment?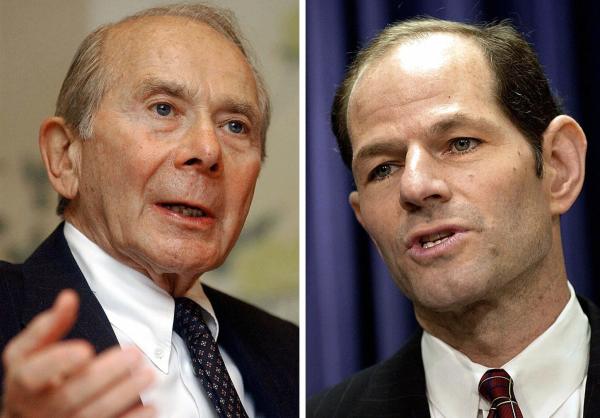 Two former governors of New York, Mr. Cuomo and George Pataki, coauthored an op-ed in The Wall Street Journal on May 12, 2013, titled "Drop the Suit Against Hank Greenberg."
The former governors appealed to Mr. Schneiderman's respect for public office. "Given all the critical issues at hand, and the Attorney General's Office's limited resources, the futile pursuit of a dead-end case that should never have been brought isn't a worthwhile endeavor. We call upon the New York Attorney General's Office to use its power more wisely and to move on to more fruitful cases."
Mr. Schneiderman has been unmoved. An attorney who has been involved in the case suggested it comes down to having a scalp to display. "Schneiderman will trumpet it as 'Spitzer couldn't get it done. Cuomo couldn't get it done. I got it done.'"
Using the scarce resources of the Office of the Attorney General to make a point has become something of a theme for Mr. Schneiderman, and it's on garish display in his most publicized action to date: the prosecution of Mr. Trump for his involvement in real estate seminars bearing the Trump name. (As a matter of disclosure, Jared Kushner is the publisher The New York Observer. His wife is Ivanka Trump, and his father-in-law is Donald Trump. See the online version of this story for additional reporting notes.)
---
Eric Schneiderman vs. Airbnb
In New York State, the Office of the Attorney General provides an unrivaled platform. From 1999 to 2006, Attorney General Eliot Spitzer earned national recognition as the "sheriff of Wall Street." Andrew Cuomo followed from 2006 to 2010, restoring confidence in state government by prosecuting members of his own party. New York's two most recent elected governors both "graduated" from attorney general. Depending on the 2016 presidential goals of Hillary Clinton and Governor Cuomo, Eric Schneiderman could find himself the favored candidate for governor. READ MORE
---
Unlike the J.P. Morgan settlements that have put more than $300 million at the attorney general's discretion—about half of the $613 million total settlement—Mr. Schneiderman has found an adversary in Mr. Trump, who loves to fight—loudly. As Mr. Trump explained to The Observer, "At this point in life, I'm just not going to be pushed around. I'd rather spend more defending myself than it would cost to settle." (Mr. Trump tweaked the quick-to-settle CEO of J.P. Morgan, tweeting to his 2.5 million followers: "To Jamie Dimon—I love kicking lightweight @AGSchneiderman's ass. Stop settling and fight!")
In addition to Mr. Trump's attack on the merits of the case, Mr. Trump has lifted the veil on some behind-the-scenes maneuvering that—unless the multiple sworn statements by multiple people, including attorneys, is entirely fabricated—makes a prima facie claim of unethical conduct by Mr. Schneiderman. Other than referring to Mr. Trump's claims as "outrageous," he has offered no public explanation for the dates, places, meetings and quotes from sworn statements that he initiated contact with Mr. Trump, members of his family and an executive at the Trump Organization and sought political favors even as the investigation was pending.
To be sure, Mr. Schneiderman has his fans, as would be expected of a Democrat who notched a 55-44 victory in his first statewide race. Some say he has improved the less visible "consumer affairs" side of the A.G.'s office. P.R. specialist Christine Taylor has long been seeking action on an issue she holds dear—the elimination of puppy mills that sell to local pet stores—and described a responsive, engaged activist when she got hold of Mr. Schneiderman.
Stuart Shorenstein, a lawyer whose family has deep ties to Democratic politics in the state, told The Observer: "I've known Eric for 25 years from west side politics. As a state senator, he was representing his electorate, which was very liberal, in a very Republican senate. It didn't necessarily get him results, but it got him notoriety as a person who stands up to others. As A.G., he's been molded by his predecessors in terms of the power of his office but also been respectful of that power. He's done a lot of that 'leveling the playing field' and 'being the people's lawyer.' There's a stepping-stone aspect, but there's also a 'front page of America' thing, too. Even the sending of a subpoena is very damaging, and I think he's been judicious about it."
Oddly enough, that's precisely the opposite impression developed by those on the receiving end of one of those subpoenas.
The Case Against Donald Trump: Too Much, Too Late?
From 2004 to 2010, Mr. Trump was associated with a series of real estate seminars that bore his name. The enterprise was originally called Trump University. It became Trump Entrepreneurial Initiative in May 2010, shortly before winding down operations in July 2010.
Ten months later, in May 2011, newly elected Attorney General Schneiderman's office began investigating the seminars. On several occasions, he has said that this was part of a larger investigation into for-profit colleges.
More than two years later, on Aug. 24, 2013, accompanied by what can only be called a publicity offensive, the attorney general filed suit against Mr. Trump and others in New York Supreme Court, alleging that 5,000 people who paid for the seminars were defrauded of the $40 million they paid. According to the petition, Trump University was not a licensed educational institution under New York law and did not, contrary to its representations, teach "everything [they] need[ed] to know." They could not, as Mr. Trump is alleged to have said in an advertisement, "just copy exactly what I've done and get rich."
For-profit colleges are a worthy issue for the New York attorney general. Mr. Schneiderman actually accomplished his objective against one for-profit education company the week before he filed his case against Mr. Trump. On Aug. 19, 2013, he announced a $10.25 million settlement with Career Education Corporation. CEC inflated its job placement rates to lure prospective students, doing things like counting participation in one-day CEC job fairs as "employment." It claimed annual placement rates of 55 percent to 80 percent when the actual rates were much lower, 24 percent to 64 percent. The settlement included substantial changes in how the company calculates and verifies placement rates.
In filing the case against Mr. Trump, Mr. Schneiderman sought to link Mr. Trump's real estate seminars to the issues in the just-settled CEC case. In his Daily News op-ed three days after filing suit, Mr. Schneiderman began by stating, "This weekend, my office sued Donald Trump and his sham for-profit college." In what may have been his last public mention of the CEC case, he presented the cases as similar. "This lawsuit is part of an investigation into for-profit colleges by my office's Bureau of Consumer Fraud and Protection. One school, Career Education Corp., last week entered into a $10 million settlement after admitting it misled its students by inflating its job-placement rates. Trump could have done the same."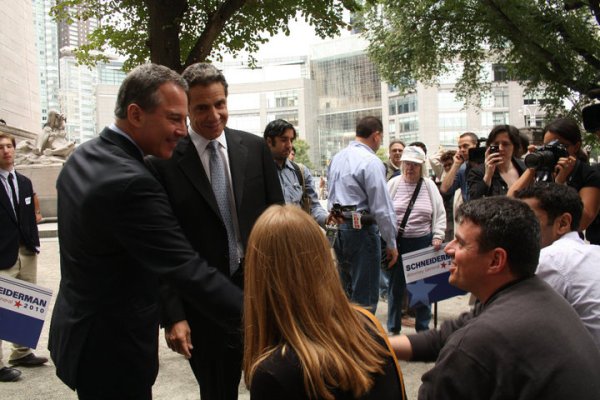 But the allegations against Mr. Trump and the seminars have little in common with the potential abuses by for-profit colleges. The chief allegation, after more than two years of investigation, was that the real estate seminars were called Trump University but did not follow the regulatory procedures of colleges in New York. The Office of the Attorney General claimed in a press release that "many students believed they were attending a university, when they were not."
It strains credulity to think an intelligent person would believe a three-day real estate seminar was an actual university. The attorney general's lawsuit did not allege that anyone thought they were earning college credit or even that they believed they were working toward a real estate license. In contrast, students at CEC thought they were attending an accredited school and earning degrees that qualified them for professional exams. Trump University was a university the same way the School of Hard Knocks is a school: It does not provide college credits or qualification for a professional license. There is no homecoming dance and no hacky-sack in the quad, and no one has to clean up his room before Parents Week.
Additionally, nearly everybody attending the Trump seminars enjoyed the experience. The Trump-sponsored website 98percentapproval.com provides the 10,000 exit surveys of customers. Per the site's name, only 2 percent rated the experience "unsatisfactory." Looking at any sample of the surveys provides a far different picture from the general condemnation in the attorney general's petition. For example, the first seven surveys in "2009_Three," from the "Fast Track to Foreclosure Training" seminar on May 15-17, 2009, in Orange County, Calif., include the following rave reviews, in addition to outstanding ratings: "Got me focused and energized. Gave me a lot of information." "The whole process was wonderful." I thought it was a very great class."
From of the middle of the 1,385 surveys in 2009_Three, several customers who attended "Creative Financing Retreat" in Los Angeles on July 24-26, 2009, gave less than perfect scores to the seminar. One comment echoed the attorney general's claim that the seminars upsold mentorships: "Help strategies in one of these seminars and not have it be part of the mentorship." This attendee, despite the criticism, ranked the seminar as 4 (out of 5) and would attend another seminar and recommend the seminars to a friend. Two customers of this seminar included 3s and 4s in their surveys, but their complaint was that the seminars provided too much information: "Way too much info to even begin to grasp all at once." "Allow unlimited repetitions of retreats, especially for beginners who will need it. The pacing is hard to keep up with if the material is new to you."
As Mr. Trump put it to The Observer, "I bet Harvard has more than 2 percent unhappy grads." To solidify the claim that 98 percent of the seminars' attendees were satisfied customers, Mr. Trump took the unusual step of filing sworn statements attesting to the authenticity of the surveys and results. If the surveys were somehow a put-on, he opened himself and two others to charges of filing false affidavits (i.e., perjury), which he would have to assume Mr. Schneiderman would pursue.
In filing the action against Mr. Trump, Mr. Schneiderman focused unprecedented public attention on the case. To start, his office took the highly unusual step of filing the action on a Saturday. The seminars had ceased more than three years before, nearly a year before the investigation started. There has been no explanation for the sudden lurch to the courthouse.
On the following Monday, Aug. 26, Mr. Schneiderman staged a publicity blitz, personally appearing on CNN's New Day, CNBC's Squawk on the Street, MSNBC's PoliticsNation and All In, ABC's Good Morning America and NBC's Today Show. He used over-the-top language to describe the seminars. On MSNBC's PoliticsNation, Mr. Schneiderman called Mr. Trump's seminars "a scam from top to bottom" and its practices "despicable." On CNN's New Day and MSNBC's PoliticsNation, he said they were "a classic bait-and-switch scheme."
The same day, in his New York Daily News op-ed, Mr. Schneiderman blamed Mr. Trump for making this into a public case: "Trump has answered with outlandish accusations. That's not surprising for a showman who has built a career around bluster and hype. But I am not in the entertainment business; I am in the justice business." Mr. Trump could have "answered the charges in a dignified manner through his attorney. Instead, he chose to try the case in the press." Mr. Schneiderman didn't seem all that press averse when he doubled down in Vanity Fair, gleefully name-checking the president in the following vainglorious comment: "I assure you I have many more important things to talk to the president about than the fact that we busted this penny-ante fraud."
Based on the court's initial reaction to a motion to dismiss the petition, Mr. Schneiderman could be facing a public relations disaster. All six counts of the petition were for violating laws with a three-year statute of limitations. If applicable, that meant (due to a tolling agreement with the defendants effective May 31, 2013) the attorney general waited too long to bring any claims that arose before May 31, 2010. Practically all the advertisements and seminars predate May 31, 2010.
On Oct. 31, 2013, the defendants filed a motion to dismiss all claims arising before May 31, 2010. The Office of the Attorney General, in response, included an argument that its claims were similar to common law fraud, which has a six-year statute of limitations. At the hearing on the motion on Jan. 14, 2014, New York Supreme Court Justice Cynthia Kern rejected the idea that the attorney general could take advantage of the statutory claims and their lower burden of proof after more than three years. "Under the current state of law, it's … three years if it's statutory, and it's six years if it's common law." And then on Jan. 31, Judge Kern lowered the boom. She ruled that nearly all of the claims were beyond the statute of limitations and that the remaining claims would have to face a higher standard of proof.
Following Judge Kern's ruling, both sides claimed victory. In the P.R. battle, however, Mr. Trump won by a large margin.
Missing the statute of limitations, especially when the investigation dragged on for more than two years, is an embarrassment for any attorney. And the headline claim and supposed basis for the entire investigation—namely, that Trump University was an illegal for-profit college—was dismissed from the case.
Legally, the Attorney General clung to two claims. First, the statutory claims remain but only for violations after May 31, 2010. By that date, the company had already changed its name to Trump Entrepreneurial and offered seminars for just two more months before winding down operations. Second, the attorney general can still bring customers' common law fraud claims, but those will be almost impossible to prosecute.
For the now-dismissed false advertising claim, the attorney general wouldn't have had to prove much more than the falsity of an ad. For common law fraud, however, the attorney general can recover only for customers who can prove that they relied on any false ads. How is the attorney general's staff going to scour the 5,000 nationwide customers, get sworn statements, defend depositions and bring them to testify at trial? Considering that only 2 percent found the seminars unsatisfactory and many specifically complimented the instructors, how many will actually testify they were cheated—and suffered damages—based on whether Mr. Trump "handpicked" the instructors?
The Ethics Case: Procure 'Some Talent'
Meanwhile, the decision to pursue this case was fraught with odd ethical choices. On Dec. 2, 2013, Mr. Trump and the Trump Organization filed a sworn complaint against Attorney General Schneiderman before the New York State Joint Commission on Public Ethics. The complaint and affidavits by Mr. Trump, Ms. Trump and Trump Organization Executive Vice President Michael Cohen (no relation to Steven Cohen) catalog a series of political solicitations and meetings initiated by Mr. Schneiderman, during his 2010 campaign and after his election. These included contacts that seem, on their face, inappropriate by the sitting attorney general to the family of the target of an investigation.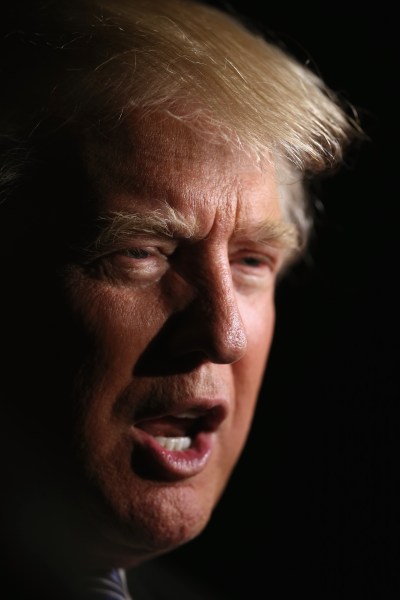 Some of the activities are clearly part of the cynical business of running for public office and contributing to political campaigns. For instance, during his 2010 campaign, Mr. Schneiderman twice appeared unannounced at Mr. Trump's office to solicit campaign contributions and other assistance. On Oct. 12, 2010, Mr. Trump contributed $12,500 to his campaign. According to Mr. Trump, "I also introduced him to a number of people in addition to giving him $12,500, but it was never enough for him. That's what I think started this whole thing."
After Mr. Schneiderman became attorney general on Jan. 1, 2011, he became subject to different rules and customs. He was hardly the first public official who had to segregate fund-raising activities from active investigations in his public office. According to a former high-ranking member of the New York attorney general's office, "As a general rule of thumb, what would get you into trouble is fund-raising from somebody who the office is investigating. Fund-raisers should have zero access to the office." This office insider said that Mr. Schneiderman received the following advice before his term even started: "You can never be alone in a room speaking to somebody about a case."
Time and again, Mr. Schneiderman has been viewed as aligning his campaign's fund-raising arm too closely with his duties as attorney general. The Daily News opined regarding mortgage settlement talks: "He was wrong to let his campaign fund-raising committee send an email to supporters while he was in negotiations," which is exactly what the Trumps say occurred as he was looking into Mr. Trump's seminars.
That sworn statements from Mr. Trump, Ms. Trump and Michael Cohen specify that Mr. Schneiderman initiated the contacts and discussions just makes him seem clumsy. But asking favors from the target of an active investigation is beyond the pale.
In May 2011, the Trump University investigation began. Starting at the same time and continuing for two years, Mr. Schneiderman pursued political contributions and other favors from Mr. Trump, Ms. Trump and Mr. Kushner (publisher of The Observer), and Michael Cohen. He also repeatedly reminded them about his office's investigation, suggesting as he asked for their help that the investigation would go away. This was confirmed not only by the Trump family and their employees. The Observer heard one highly placed Democratic insider who is close to the de Blasio administration that "Eric told me himself a year ago that the Trump stuff was all being ginned up by his staff and was 'going to go away.'" That conforms to what the Trump family was being led to believe.
At the same time the investigation began, a former transition committee leader, on behalf of Mr. Schneiderman, reached out to Ms. Trump and Mr. Kushner. According to Ms. Trump's sworn statement, he "request[ed] that we introduce Mr. Schneiderman to some of our young, wealthy and accomplished friends and colleagues." Mr. Kushner and Ms. Trump complied, hosting a meet-and-greet breakfast for Mr. Schneiderman and 15 to 20 of their friends on June 20, 2011, at Jean Georges in the Trump International Hotel & Tower. Got that? A month after Mr. Schneiderman initiated an investigation into Mr. Trump, Mr. Schneiderman was at the Trump International attending a meet-and-greet that he had asked Mr. Trump's daughter to arrange.
And the contact didn't end there. Ms. Trump's sworn statement details all of the dates and places in which Mr. Schneiderman contacted the Trump family over political matters:
A handwritten thank you note on Office of the Attorney General stationery after the meet-and-greet
A request that Ms. Trump appear as Mr. Schneiderman's guest at a Sept. 22, 2011, fund-raiser for California Attorney General Kamala Harris and a solicitation for a $5,000 contribution by Mr. Trump
Ms. Trump's appearance at the fund-raiser and Mr. Trump's contribution of $5,000
Dinner between Mr. Schneiderman and Mr. Kushner and Ms. Trump at Lure Fishbar on Jan. 12, 2012
A request to attend and contribute to a fund-raiser hosted by the American Friends of the Yitzhak Rabin Center honoring Mr. Schneiderman
Ms. Trump's purchase of a $500 ticket and attendance on Sept. 12, 2012, at the Plaza Hotel
A two-hour meeting for drinks between Mr. Schneiderman and Mr. Kushner and Ms. Trump at The Bar at the Four Seasons Hotel on Oct. 15, 2012
A request that Ms. Trump attend and support a fund-raiser celebrating Mr. Schneiderman's birthday at the Theater District's Carmine's on Dec. 3, 2012
Ms. Trump's $500 contribution on Nov. 27, 2012
Michael Cohen also swore that Mr. Schneiderman approached him for political favors during the investigation. At an April 17, 2013, fund-raiser at a Brooklyn Nets game at Barclays Center, Mr. Schneiderman and campaign consultant Celeste Wolter asked Michael Cohen to use his and the Trump Organization's contacts to persuade athletes and celebrities to attend future fund-raisers. Ms. Wolter followed up on the request with an April 29, 2013, email, asking his help in procuring "some talent" for an upcoming fund-raiser. She also sent him a solicitation for a $1,000-minimum contribution.
According to state records, Michael Cohen donated $1,000 to Mr. Schneiderman at that game, just four months before Mr. Schneiderman sued Mr. Trump. Micahel Cohen told The Observer in an email, "I was asked to attend a 1,000 [dollar] event at the Barclays Center, where he told me to my face that this was a weak case and ask for my help in obtaining celebrity friends to come to his upcoming events."
Mr. Schneiderman compounded the requests for favors by repeatedly bringing up the in-progress investigation. Ms. Trump detailed one of those conversations when she and her husband ran into Mr. Schneiderman at a wedding reception at Cipriani Wall Street on June 30, 2012. According to her sworn statement, Mr. Schneiderman brought up, unsolicited, the ongoing investigation into the Trump seminars. "This time, Mr. Schneiderman was far more outspoken than he had ever been before, volunteering that the O.A.G.'s investigation was 'very weak' and stating that it was a 'nonevent,' which was 'going nowhere.' Without me even inquiring, he assured me that he had 'no intention of moving forward' with a lawsuit and that T.E.I. should just 'be patient' and 'let things play out.'"
Michael Cohen swore to a similar experience. At the Barclays Center fund-raiser, Mr. Schneiderman brought up the subject of the Trump investigation. Michael Cohen reminded Mr. Schneiderman of his position as a Trump Organization executive and special counsel to Mr. Trump. Mr. Schneiderman acknowledged this and "repeatedly assured me that the investigation was going nowhere, that the Trump parties should 'be patient' and 'let it ride' and that no lawsuit would eventuate."
Common sense dictates that public officials, especially the state's chief law enforcement office, should keep fund-raising activities away from their offices. An attorney with firsthand experience of Mr. Schneiderman's personnel and their handling of the intersection of policy and campaigning concluded, "They're just not smart in that office."
At this point, it would be fair to ask why the attorney general would even continue the case. With a tiny percentage of the students being from New York State, is this an efficient use of New York's resources? Would the A.G. continue to pursue this, even after losing these major rulings, if the target weren't a well-known Republican who had antagonized him in the press? Furthermore, the attorney general had told at least four people, including the target's daughter and son-in-law, a lawyer for the target, plus a Democratic operative close to Mayor de Blasio, that this was a weak case and implied that he was only allowing it to percolate because lawyers in the office were taking a look at it and he didn't want to seem as though he were squashing a case aimed at someone from whom he was soliciting donations. The evidence seems overwhelming: Mr. Schneiderman is pursuing a weak case that just got a whole lot weaker.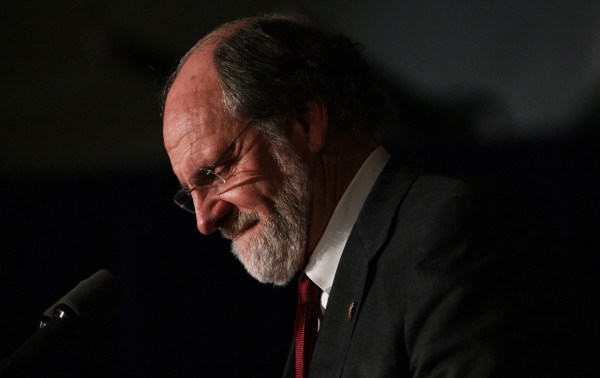 Free Jon Corzine
Then there's the strong case that wasn't made. Mr. Schneiderman has passed on the opportunity to call out Jon Corzine, one of the largest contributors to Democratic political campaigns, for conduct at the core of the attorney general's pledge to protect investors. Mr. Corzine, according to the Federal Election Commission, has disclosed making campaign contributions (almost all to Democratic candidates or committees) of more than $3.3 million.
As former C.E.O. of the now-bankrupt commodities trading firm M.F. Global, Mr. Corzine broke the cardinal rule of managing money: M.F. Global commingled funds from customer accounts with company money. When M.F. Global filed for bankruptcy on Oct. 31, 2011, the shortfall in customer accounts totaled $1.5 billion. Although some of this consisted of money held up in the U.K. after the bankruptcy, the bankruptcy trustee's June 2012 report concluded that "the shortfall in segregated property available to return to customers currently amounts to approximately $900 million in domestic accounts."
The case was a slam dunk showcase for an attorney general: protecting investors, cementing trust in the markets, curbing dangerous risk-taking and making everyone play by the rules. M.F. Global was one of the biggest corporate bankruptcies in history, and its C.E.O., Mr. Corzine, had previously been chairman of Goldman Sachs, a U.S. senator and governor of New Jersey. One would think any A.G. would be salivating for the headlines that would surely accompany an attempt to hold accountable the guy who commingled investor funds and company capital shortly before driving his company bankrupt and leaving unsuspecting farmers, doctors and other sympathetic defendants to spend years trying to locate the money from their supposedly sacrosanct accounts. But in Mr. Schneiderman's office … crickets.
When asked why Mr. Corzine was left untouched by a case that seemed to have the A.G.'s name written all over it, Mr. Schneiderman's office went on offense, offering only an accusation that reveals a strange obsession with another case: "The only people in the universe who are making the Jon Corzine case are the Charlie Gasperinos, who are tied at the hip to Donald Trump," said spokesman Damien LaVera, referring to the combative Fox Business News personality, who he brought up out of the blue (The Observer never spoke to Mr. Gasperino or mentioned his name).
In contrast to the pass received by Mr. Corzine, Mr. Schneiderman has aggressively and publicly gone after Republican targets. In addition to Mr. Trump, the attorney general's office last summer started a publicized investigation into the 2012 reelection campaign of GOP Nassau County Executive Edward Mangano. Mr. Mangano, according to an Associated Press report last May, received, in the 11 weeks after Superstorm Sandy, $144,000 in campaign contributions from companies with cleanup contracts.
Mr. Mangano is a conspicuous target. After all, he received a lot of contributions from Sandy contractors. That's why businesses donate heavily to political campaigns. These contributors, most likely, presumably had the same motives that made unions like the Pipe Trades, Correctional Officers and AFL-CIO cough up $35,000, $45,000 and $27,500, respectively, in recent donations to Mr. Schneiderman; they approved of the official's performance, and put their money where their mouths are.
Asked about Mr. Schneiderman's performance related to Nassau County and Superstorm Sandy, as well as whether the investigation was politically motivated, Brian Nevin, a senior policy adviser to Mr. Mangano, said by email, "We have no comment at this time."
Despite Mr. Corzine's hall pass, the A.G. has gone after several high-profile or well-connected Democrats, including William Rapfogel, a close associate of Sheldon Silver who was accused of fraud as the head of the Met Council, and he led the effort against State Senator Shirley Huntley. For the record, Mr. Schneiderman's spokesman said, "Politics has never played a role in the attorney general's decisions about which matters to pursue," adding, "The attorney general is pursing these matters, because he believes no one—no matter how rich, powerful or popular they are—is above the law."
That positive view of the A.G.'s independence extends beyond those who are paid to defend Mr. Schneiderman's point of view. Former City Council Member Ken Fisher is now an attorney at Cozen O'Connor and has known the A.G. since the 1990s. He told The Observer, "Like Andrew Cuomo before him, Eric has demonstrated that he would conduct himself as an attorney representing the people, not just an elected official playing to voters. He clearly has strong points of view on where he thinks the public interest lies, about which people may differ, but there is no question that he has been deliberative and professional and has had a national impact."
Indeed, one ought not mistake Mr. Schneiderman's aggressive pursuit of Republican wrongdoing for some sort of brotherly love toward fellow Democrats. In fact, several people remarked that Mr. Schneiderman frequently criticized other Democrats, especially the governor and the president.
Mr. Trump recalled two visits Mr. Schneiderman paid to his office at Trump Tower prior to his election in 2010. During one of these visits, according to Mr. Trump, Mr. Schneiderman made a point of running down Mr. Cuomo, who was running for governor at the same time. "He said to me in my office about Andrew Cuomo, 'He thinks he's elite, and he's not. I can't stand him. Nobody can. He thinks he's hot shit.'" And the Democrat-on-Democrat violence didn't end there. Regarding President Barack Obama, Mr. Trump says that Mr. Schneiderman said, "He's the most overrated human being there is. Wouldn't be president if he weren't black."
It might be tempting to dismiss that as the arrows of a guy who is being sued by the attorney general. But others have also claimed to hear Mr. Schneiderman launch intra-party rants, especially against the president. One anecdote details a specific instance, which The Observer confirmed with two people who heard the A.G's. remarks, both of whom declined to be identified because, like many of those contacted for this story, they feared retribution from a prosecutor seen as motivated by politics.
In September 2011, President Obama found himself having a harder time raising money from Wall Street donors than he had four years earlier. He reached out to Mr. Schneiderman for help setting up a fund-raiser for his planned visit to town for U.N. Week. Mr. Schneiderman jumped at the opportunity to impress the leader of the free world and pulled together a room packed with whales. The guests happened to include a few Arab bankers as well as dozens of Jewish bankers. The president remarked on how good it was to see a room that included some diversity, even on Wall Street—a charming, harmless remark.
After the event, Mr. Schneiderman was said to be fuming. He complained that the president "spent the whole time talking about the two Muslim guys in a room filled with Jews" and cited it as evidence of the president's tone-deafness and political maladroitness.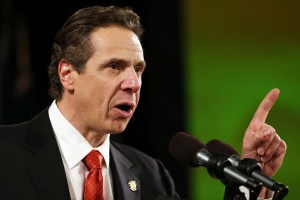 While it's certainly not uncommon for politicians of the same party to snipe at each other, the enmity between Messrs. Cuomo and Schneiderman seems particularly sharp. What makes the situation all the more tricky is that Mr. Cuomo's campaign for governor for A.G. in 2006 was run by Jennifer Cunningham. Ms. Cunningham is Mr. Schneiderman's ex-wife. They were married in the mid '90s and had a daughter together; they divorced in the late '90s but remain very close. Ms. Cunningham, who always pulls her hair back in a way that accentuates her intensity, had been very close to Mario Cuomo and naturally to his son, even serving as an informal advisor to Andrew Cuomo after helping elect him attorney general.
One source with inside knowledge of all three administrations explained it to The Observer in nearly Shakespearean terms, with lingering ghosts from previous A.G.s and governors.
"There was animosity between Eliot Spitzer and Andrew Cuomo that began when Andrew was the H.U.D. secretary, and they are really from different worlds and also different from Eric. Eric can be a little snarky, but he is not a guy who comes to the party with very sharp elbows all the time; Eliot is. And Andrew is in many ways the type of guy who drives Eliot crazy. Eliot likes to pretend he's real tough. He'll talk to you about his high school football days at Horace Mann. But Andrew authentically is a tough guy. He's a big beefy guy with huge hands who played football and tinkers with cars and rides a Harley. He doesn't play this shit up, it's all true. And Eliot is the guy who looks at Andrew and just fucking hates him and it's palpable. So when Andrew became A.G., he basically thought, Eliot's going to be governor for at least eight years and run the show. So Andrew just tried to put together a high-quality group of lawyers and run the office as well as Eliot did and just stay out of Eliot's way. If Eliot wanted to talk about housing, Andrew would talk about student loans. And despite the bigness of both personalities and shared animosity, things between Andrew and Eliot were actually pretty smooth until TrooperGate. That reflected a level of sophistication that Eric's people just don't have. As A.G., Andrew realized that the governor has the capacity to bigfoot you—he's the governor. Eric doesn't get that."
Just two years into Mr. Spitzer's term and he was finished. Lt. Governor Paterson was clearly not going to run and the top job was Mr. Cuomo's for the taking. Did Mr. Cuomo want Mr. Schneiderman to succeed him as A.G.? This is a subject of much controversy. Several able Democrats were vying to for the nomination, and the Schneiderman camp bristled when many accused Mr. Cuomo of trying to select his successor by quietly favoring Kathleen Rice. Mr. Schneiderman had supported Carl McCall in 2002 when Andrew Cuomo first disastrously ran for governor, so those in the Schneiderman camp who believed he was steering supporters toward Ms. Rice perceived this as payback. According to one Cuomo insider, that impression was incorrect, but "Kathleen was adept at projecting that image of being embraced by Andrew Cuomo, which rankled Eric and he never forgot it."
In addition to the behind-the-scenes sniping, the tension between the state's top two office holders has occasionally broken into the open. In January, The New York Times ran a front-page story detailing the struggle over how the money from the J.P. Morgan settlement would be divided. The Times quoted several unnamed Democrats, with one memorably describing them as "like oil and water … and lately fire seems to have been added." The governor was cited wondering if the attorney general "wears eyeliner"; the A.G. showed a sense of humor by tweeting that his first-term accomplishments included, in addition to holding big banks accountable, "great eyelashes."
Mascara jokes aside, the issue of divvying up $613 million is no laughing matter. The scandal that is now dividing the governor and the attorney general might be the most serious issue facing Mr. Schneiderman's political future and indeed his reputation as a watchdog. According to The New York Times, the terms of J.P. Morgan's settlement allow for the attorney general to have "sole discretion over how to allocate the money." This provision outraged the Cuomo administration, which would love to spend those dollars on programs the state desperately needs. Late last month, the governor and attorney general agreed to split the money 50-50, but the governor's people remain apoplectic that an attorney general, the man tasked with enforcing transparency, would set up a fund that he can do with as he wishes.
"It's not resolved," stated one Albany power broker with close ties to the governor. "It's the one area I've seen him do something bordering on lunacy. It's an open question: Can you recover money for the state, put it in a fund and use it at your own discretion? Isn't that prone to abuse?" This source likened this "off-the-books" accounting to the shenanigans we've seen for generations at the Port Authority, and others have compared it to the "deferred prosecution agreements" that have been used by some prosecutors, most notably Chris Christie, to reward contributors and influencers with money that needn't be approved by voters. "You have to know the whole history of member items, and it looks like the old system of 'pots' where there'd be three pots of money—one given to assembly, one to senate, one to governor. You're creating essentially an off-line system of government that doesn't work."
Carol Kellermann, the president of nonpartisan fiscal watchdog Citizens Budget Commission, was equally outraged, telling The Observer, "Funds paid in settlement of litigation with the state, unless intended to compensate for specific losses, should be used as determined through the normal budget and appropriation process. The attorney general should not be able to unilaterally allocate public funds without the executive and legislative review that the budget process is intended to provide."
THE JURY IS STILL out on Mr. Schneiderman's efficacy as a prosecutor. But the verdict is in on his style and priorities. And that's the story of Mr. Schneiderman's first term as the state's attorney general.
The record is mixed. There have been some big wins, including a giant settlement from J.P. Morgan, the updating of state charity laws and successful efforts to rein in Medicaid fraud. But there has also been a persistent odor of politics to virtually everything he does, from the way he staffs his office to the way he selects his targets. Anyone who succeeded Eliot Spitzer and Andrew Cuomo was bound to face outsized expectations. It's a small surprise that Mr. Schneiderman has proven nearly as adept at attracting headlines and cameras. It's a big surprise that Mr. Schneiderman has surpassed both his predecessors in the nakedness with which he views our state's highest legal office as an extension of his political ambitions.